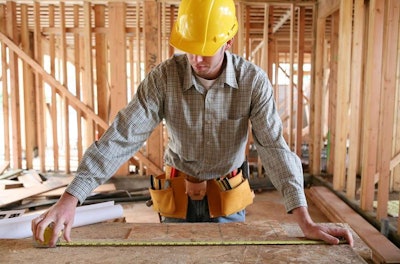 Diverging greatly from hopeful reports that came earlier in the week, the U.S. construction industry lost 16,000 jobs in December, snapping a streak of six consecutive months of job gains.
A total of 5.833 million Americans are employed in the construction industry, according to preliminary data from the Bureau of Labor Statistics. The report revised November's downward as well to 5.849 million from 5.851 million.
December's total employment is 2 percent higher than December 2012. In 2013, the industry added 122,000 jobs.
The industry's unemployment rate jumped from 8.6 percent up to 11.4 percent in December, the highest rate since April 2013. In December 2012, the unemployment rate was 13.9 percent but in January 2013 rose all the way to 16.1 percent and trended mostly downward through the year.
The national jobs report wasn't much brighter. Only 74,000 jobs were added in December, the fewest in a month in the last three years. The national unemployment rate fell from 7 percent to 6.7 percent. Over the last four months, the U.S. economy added an average of 214,000 jobs.
The Labor Department numbers stand in stark contrast to figures reported earlier this week from a survey of private companies done by payroll processor ADP. ADP said the U.S. added 238,000 jobs in December and that the construction industry had added 48,000.