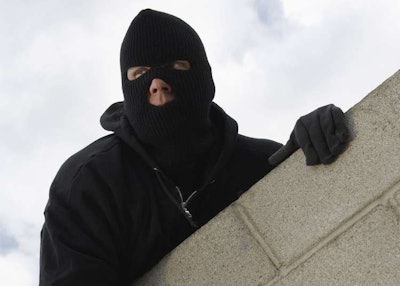 Police in a city near San Francisco are on the hunt for a group of men they say posed as construction workers in order to burglarize a home.
Around 11:15 a.m. Monday, one of the suspects knocked on the door of an apartment building in Burlingame and told the resident that he needed to come inside the unit as part of repairs for a water pipe that his construction company had damaged nearby, according to a report from the San Mateo County Times.
The resident agreed and once the first suspect was inside, a second suspect entered the apartment through the unlocked front door and stole a safe from the resident's home office. The second suspect was seen loading the safe into a gray pickup, possibly a Ford F-250, before leaving.
Both of the men were described as Pacific Islanders, one about 35 years old and 6 feet, 4 inches tall and weighing 240 pounds and the other about 40 years old and 6 feet tall and around 200 pounds.
Unfortunately this type of thing is something police see often and they caution anyone against letting someone inside their home without proper identification as well as construction workers asking to work in and around a home.
Those with information about the crime are being asked to call the Burlingame Police Department at 650-777-4100.