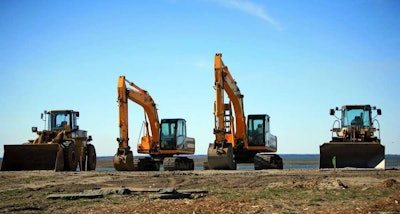 According to the latest Equipment Leasing and Finance Foundation (ELFF) Monthly Confidence Index, executives in the equipment finance sector are uncertain at best about the state of the economy and the next quarter of their business.
The December 2013 Monthly Confidence Index fell to a 55.8 from the November index of 56.9. According to the index report, these executives voiced concerns over the "uncertainty regarding capital expenditures and competitive market pressures" in the coming year.
Of the executives surveyed, 12 percent believe business conditions will improve over the next four months, down from 17.2 percent in November. And 78.8 percent believe conditions will remain the same while 9% believe conditions will worsen. The 9 percent figure is up from 3.4 percent the month prior.
Six percent of the surveyed leadership evaluates the current U.S. economy as "excellent," while 9 percent rate it as "poor."
In December, 30.3 percent of respondents said they believe their company will increase spending on business development activities during the next six months—a decrease from 34.5% in November. Three percent believe there will be a decrease in spending.
The ELFF also released its monthly leasing and finance index today,which surveys 25 companies in the sector, and reported overall new business volume was down 13 percent from October to $6.6 billion. However, that total is up 3 percent year-over-year.