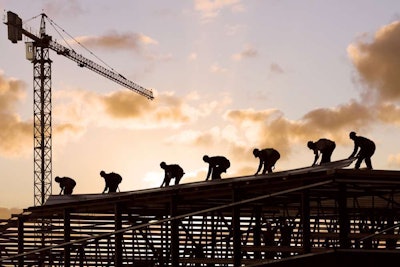 The U.S. construction industry added 17,000 jobs in November, marking the sixth consecutive month of gains.
A total of 5.851 million Americans are employed in the construction industry, the highest that mark has been since August 2009, when it was at the very same number, according to preliminary data from the Bureau of Labor Statistics.
November's total employment is 3 percent higher than November 2012.
More good news, after ticking up to 9 percent in October, the unemployment rate has fallen back down to 8.6 percent. In November of last year the unemployment rate was 12.2 percent.
The solid construction jobs gains come during a very good month for the U.S. workforce. The country added a more-than-expected 203,000 jobs in November while the unemployment rate fell to 7 percent—a five year low.