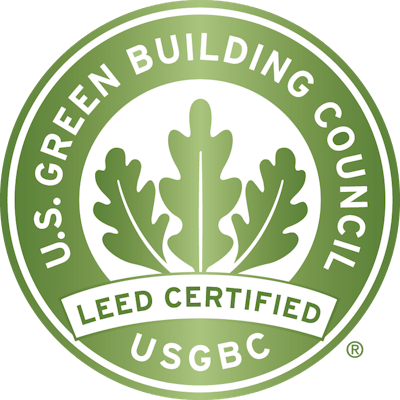 That LEED certification is a controversial issue isn't new news. The green building rating system overseen by the U.S. Green Building Council has drawn the ire of timber-growing states in the past and many states have passed legislation banning the system from public contracts.
And now, as the Associated Press reports, a serious competitor that goes by the name of Green Globes has emerged.
Green Globes, administered by the Green Building Initiative, "has issued about 850 building certifications in the past few years and has recently picked up support from the federal government," according to the report. It's seen by experts as a less strict system, but it has some significant advantages.
Price is a big one. According to the report, "Green Globes applicants fill out an online questionnaire and get an on-site visit and feedback during the process" and the system greatly reduces the price of hiring the consultants who usually complete a LEED application.
The main difference between the two systems are their approved materials, namely wood. The biggest contention is timber. Using locally-grown timber gains a credit in the LEED system. But when contractors go to a local timber supplier, especially in Southeastern states, many times they find that the supplier is not certified by the Forest Stewardship Council—the lone group LEED uses to certify sustainable growers.
The FSC won't certify timber grown using certain pesticides even though they are allowed by other sustainable certification systems and under U.S. law. LEED and the FSC also discourage replanting forests plantation-style. Popular among Southern growers, the style plants trees in rows like crops.
Meanwhile, both LEED and Green Globes use the same measurement for energy use.
Critics of LEED call it a "cumbersome monopoly," according to the report. However, it's still the king of green building, with more than 30 states, multiple cities and the federal government requiring LEED construction or incentivize its use in public buildings.