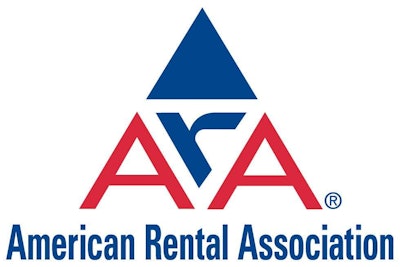 The American Rental Association's forecast for equipment rental revenue in the U.S. remained basically the same after its third quarter update. The ARA Rental Market Monitor expects equipment rental revenue to grow 6.5 percent in 2013 to $33.3 billion.
Earlier this year that mark was set slightly higher at $33.5 billion. The small revision aside, equipment rental revenues are still forecast to grow at more than four times the U.S. economy.
Equipment rental revenue in North America for 2013 is forecast to grow 6.2 percent over 2012 to $38 billion.
"The general economy in the U.S. has slowed down slightly this year with the gross domestic product (GDP) now forecast to grow 1.5 percent in 2013," Christine Weherman, ARA executive vice president and CEO, said in a prepared statement.
Looking forward, the ARA report says the U.S. rental industry "is expected to continue its upward trajectory and show strong growth through 2017." Growth in 2014 will largely be driven by the construction market and consumer spending, while growth in residential and commercial construction is expected to be a driver in 2015.
"The industry remains vibrant, strong and will benefit even more in the coming years due to nonresidential growth, supplemented with residential construction growth and the strong influence of the energy boom in North America. We expect revenue in the U.S. to grow 8.4 percent in 2014 and 11.3 percent in 2015," Wehrman said.