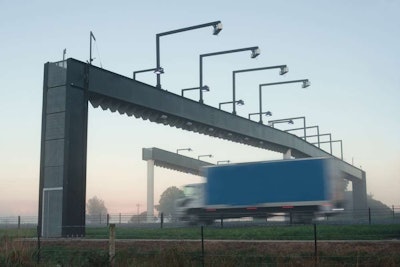 A new report from the International Bridge, Tunnel and Turnpike Association (IBTTA), argues that tolling is a viable solution to America's transportation funding dilemma. The report is summed up in a recent post by our friends over at Better Roads.
Congress has transferred more than $53 billion from the general fund to the transportation fund in order to compensate for a lack in funding. And in 2015 the transportation fund will be insolvent unless a transfusion of $15 billion is made.
The IBTTA report is a counterpoint to the Institute on Taxation and Economic Policy's stance that an increase to the fuel tax is the best way to increase infrastructure funding.
Despite the fact that the fuel tax increase would solve most of our problems and would mean less than a $5-per-month tax hike for Americans, polling shows Americans greatly favor tolls over the fuel tax hike, as Better Roads explains. So, the IBTTA wants to put the 5,431 miles of toll roads the U.S. has to work instead.
The IBTTA report goes after give myths it says "are making it tougher for tolling to help fill our nation's infrastructure funding gap."
You can read those busted myths in the full report over at Better Roads by clicking here.