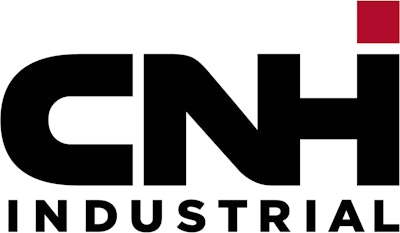 CNH Industrial has announced its first quarterly results as a newly-merged company with revenues and profits down from the same quarter last year.
The merger between CNH and Fiat Industrial into the new company was completed on September 29, 2013. The company reports group revenues of €6.217 billion ($8.4 billion), down 1.5 percent from third quarter 2012. The company's net profit was €248 million ($334.6 million), down 15 percent from the same period last year.
Agricultural and construction equipment revenues fell 4.9 percent during the third quarter to €3.9 billion ($5.2 billion) due mainly to the poor performance of construction equipment. Ag equipment revenues fell 2.3 percent while construction equipment revenues fell 17.1 percent.
The company's trucks and commercial vehicles division saw revenues increase 1.9 percent over the third quarter of 2012 to €2.1 billion ($2.8 billion). Meanwhile, powertrain third quarter revenues were up 18 percent to €762 million ($1 billion).
Based on the quarter, CNH Industrial expects revenues to be up between 3 and 4 percent before the end of the year.