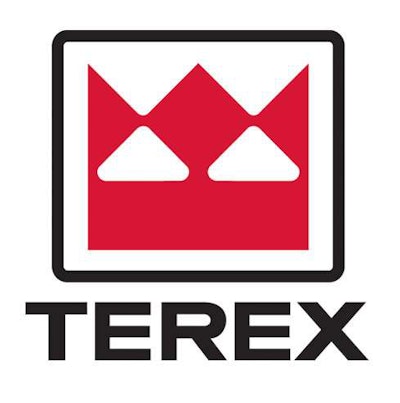 Following a rough second quarter, Terex announced today that despite a decrease in net sales over the same period last year, it saw improvement in operating income in the third quarter.
Terex reported net sales of $1.810.6 billion in the third quarter, down 0.6 percent from $1.822.0 billion in the third quarter of 2012. Operating income rose to $89.3 million in the third quarter from last year's third quarter mark of $30.2 million.
The 3Q 2012 mark was low due to costs incurred from debt repayments and other items. Excluding those decreases the gap, but the company still showed year-over-year improvement with operating income of $0.77 per share in 3Q 2013 versus $0.62 per share in 3Q 2012.
"Our third quarter operating results were as we expected but with a better tax rate," said Ron DeFeo, Terex Chairman and CEO, in a prepared statement. "The current environment is mixed overall, and remains challenging to predict."
DeFeo noted that operating margins at Terex have been consistent but says that the company expected 2013 "to be a year of significant sales growth, and this has not occurred."
"Our businesses that have a significant portion of products dependent on non-residential construction have not recovered as quickly as we had expected. Businesses that are less dependent on non-residential construction, such as our Port Solutions and AWP businesses, are seeing improving business conditions," DeFeo said. "This, along with our interaction with customers globally, is what provides a level of support that a broad-based recovery is more a matter of when it will happen, not if it will happen."
In response to the quarter the company revised downward its forecast for 2013 net sales to between $7.3 billion and $7.5 billion. In the second quarter that forecast was set between $7.5 billion and $7.7 billion. However, due to "an anticipated lower full year adjusted effective tax rate of approximately 33 percent which adds approximately $0.15 of earnings per share," the company has increased its forecast for earnings per share to be between $2.05 and $2.25 per share.
DeFeo noted the continued strength of its Aerial Working Platforms division and improved performance from the Material Handling & Port Solutions (MHPS) over the first half of the year.
AWP saw net sales grow 22 percent to $533.3 million with operating income up 14.6 percent to $140.9 million. MHPS net sales improved 3.5 percent over 3Q 2012 to $460.6 million while operating income grew 6 percent to $18.5 million.
DeFeo noted soft market conditions for the Cranes division and a challenging environment for Construction, both of which saw losses for the quarter. Cranes net sales were down 12 percent to $453 million, while operating income plummeted 44 percent.
Construction net sales dropped 17 percent for the quarter to $241.7 million while operating income improved by 48 percent, but still amounted to a loss of $4.3 million.
The Materials Processing division saw net sales decline 1 percent to $147.7 million with operating income up 24 percent to $18.5 million.