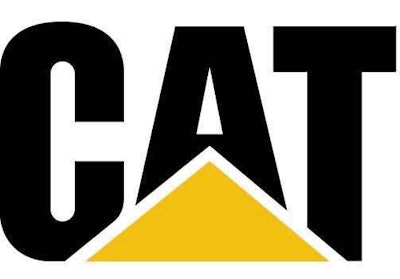 Caterpillar is reporting another down quarter due to decreased mining demand with third quarter sales and revenues down 22.5 percent and profits down 44 percent from last year.
The company announced today third quarter sales and revenues of $13.423 billion, down from $16.556 billion in the third quarter last year. Third quarter profits fell from $1.7 billion to $946 million.
In response, the company has again revised its 2013 outlook downward. Caterpillar now expects year-end sales and revenues to be about $55 billion with profit per share reduced to $5.50. Last quarter, the company revised the outlook to a range of $56 billion to $58 billion with a profit per share of $6.50.
As it has been in the two previous quarters of the year, decreased demand for the company's mining products is the main reason for the losses. Caterpillar CEO Doug Oberhelman said in a prepared statement that decreased sales from the Resource Industries division, which is principally mining, account for 75 percent of the expected 17 percent decline in total sales from 2012. Resource Industries sales are expected to end at a decrease of about 40 percent for the year.
The company's Power Systems and Construction Industries division sales are expected to be down 5 percent.
Caterpillar notes in its announcement that in addition to decreased sales, demand has been difficult to forecast. When orders for new mining equipment dropped in 2012, the company forecast that the weak demand would continue into 2013. However, based on strong mine production for many commodities, Cat expected that demand would improve in the second half of this year.
"Unfortunately, order rates have not picked up much despite continuing strong commodity production.  That has caused us to ratchet down our sales and revenues outlook as we have moved through 2013," Oberhelman said.
In response to the continued weak demand and decrease in sales, Caterpillar has reduced its global workforce by 13,000 employees, instituted temporary layoffs for thousands more, reduced program spending, substantially lowered incentive pay and tightened spending company-wide.
"With $11 billion coming off the top line, it has been a painful year and has required wide ranging and substantial actions across the company.  Year-to-date, excluding the impact of inventory absorption, we've lowered costs about $700 million and reduced capital expenditures by about $400 million," Oberhelman said.  "We've continued to improve our operational performance this year, and it's unfortunate that the improvements we've made have been far overshadowed by the sales decline in mining."
The company expects its cost reductions to limit the decline in 2013 operating profit from 2012 to about 30 percent of the sales and revenues change.
Oberhelman noted the company's success in China compared to its competitors. Year-to-date sales in China are up with an increase of nearly 30 percent in the third quarter.
Looking forward to 2014, Caterpillar expects world growth to improve, but notes "significant risks and uncertainties," including the uncertainty on mining demand (despite the fact that global mine production is higher) and the volatile European and Chinese economies.
With those things in mind, Caterpillar forecasts 2014 sales and revenues to change little with either a plus or minus in the 5 percent range. Caterpillar expects sales growth in Construction Industries, relatively flat sales in Power Systems and further decline in Resource Industries' sales.
"While we've done much already, we're not finished and expect to take deeper actions to improve our cost structure and balance sheet. We're not seeing bright spots in mining yet, but the turnaround will happen at some point, and when it does, we'll be ready to respond," Oberhelman said.