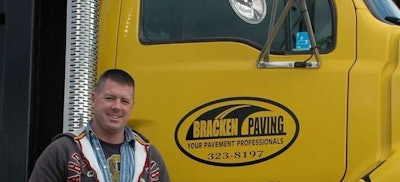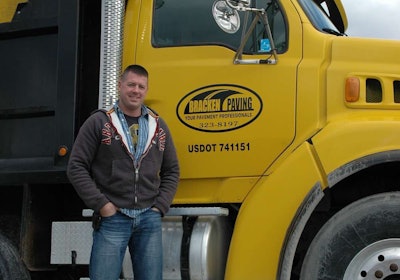 One of the great assignments the editors at Equipment World get every year is to go out and interview a dozen Contractor of the Year finalists and find out how they have succeeded in this very tough business.
If you want to be the best at what you do you owe it to yourself to keep up with these stories. And if you think you're already pretty good, put in an application for your company. Deadline is October 18 and you can apply online. (By the way: Mike Rowe star of Dirty Jobs thinks you should too.)
In 12 years of doing these one of my favorite interviews was Alan Bracken, a commercial paving contractor from eastern Tennessee who won our top prize as the 2008 Contractor of the Year. In his experience and enthusiasm for leadership studies, Bracken has started a leadership training institute at AlanBracken.com. Alan says leadership comes down to these 9 principles.
1. Talent is never enough.
2. Character determines success.
3. Good people are the key to growth.
4. Good people are drawn to good leadership.
5. Leadership isn't something you're born with, but it is something you can learn.
6. Great leaders are humble and generous and lead by example.
7. Praise people. Don't just think it, say it.
8. A good home life makes a better employee.
9. Generosity is the best antidote to greed
How he got there
Bracken started his paving company almost straight out of high school and through luck, pluck and attention to detail built it up into a respectable company with $2-million in annual sales. Ten years after starting his business, it seemed to Bracken that he was stuck at that $2 million mark. He had the potential to grow bigger, but he was having a hard time finding and keeping good employees.
"I had the technical skills, Bracken says. "We were making good money, but we didn't have a good team environment. The old school way was all that I'd ever known."
And the old school way was: "Its my name on the truck, and until you get your name on your truck we're going to do it my way." As a consequence, says Bracken, I was on every job, trying to do it all myself."
When Allan's wife Amanda pointed out to him that his my-way-or-the-highway attitude wasn't exactly conducive to the perfect marriage either, Alan decided to teach himself to be a better leader. He started studying leadership tapes and materials from author John C. Maxwell, applying those principles at home and on the job.
The big lesson: People don't care how much you know until they know how much you care. For Bracken, that meant letting go of his perfectionism. It also meant understanding many of the problems that caused his crews to miss work were problems with their families. In addition to building up a great paving crew, he needed to teach them how to be better leaders in their own families and communities.
"Most of them don't have the tools to deal with that," Bracken says. "So one of the things we do in our Monday morning meetings is we talk about life and what's going to help you."
Amanda, who also worked in the business, was right there with him. "If somebody's home life is a mess, sometimes the only place that provides any kind of boost for their morale is their work," she says. "So we want to make them feel important and that they make a difference."
With that attitude formalized in the company, retention, morale and performance all improved. And as he grew as a leader, the company starting moving off its plateau. In the following six years, Bracken Paving grew from a $2 million to a $10-million company.