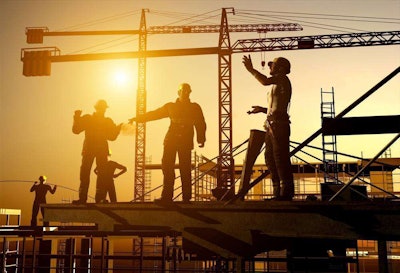 Employment in the U.S. construction industry was flat in August, remaining at the same mark of 5.798 million Americans employed as July, according to preliminary data from the Bureau of Labor Statistics.
August's mark is 3 percent higher than the 5.630 million Americans employed by the industry at the same time last year.
The industry's unemployment rate was unchanged as well at 9.1 percent. As we told you last month, that's the lowest unemployment rate the industry has seen since 8.2 percent in August of 2008.
As far as the national picture goes, American employers added 169,000 jobs in August while unemployment fell to 7.3 percent, a 5-year low. Despite the drop in the unemployment rate, the Associated Press reports that August saw far fewer jobs added than expected coupled with a revision that dropped July's numbers as well.