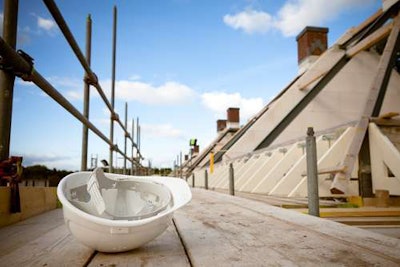 In this era of partisan news both sides will spin any facts any way to make their side look better. So getting any kind of macro-level read on the real state of the economy is difficult if not impossible.
But from what I've seen with my own two eyes and heard with my own two ears in the last three weeks, it's not time to break out the champagne just yet.
My first fact finding expedition this year was Equipment World's annual Contractor of the Year roundtables and awards banquet in Las Vegas, March 7-10. There we wined and dined and picked the brains of 12 of the best construction contractors we found over the last year. These guys are all still in business and successful. But none of them were going as strong in 2010 and 2011 as they were before the recession hit in 2008-2009. And remember, these guys are well-established contractors—and smart.
One, Mike Thibault, owner of T-Bone Construction, Colorado Springs, thought he'd come close to losing his business in 2011-2012. Another Stuart Caudill, R.L. Caudill Construction, Owingsville, Kentucky, managed the downturn carefully through attrition and the business skills he picked up with a four year construction management degree. But as he told me, he also acquired some well priced used equipment from contractors going out of business during the downturn and got a great deal on a foreclosed building to house his business.
Earlier this week I attended the Association of Equipment Management Professionals annual conference. These are the fleet managers of construction companies with big equipment fleets (aggregate fleet value of the entire membership is in the neighborhood of $34 billion, average fleet value: $157 million.)
The meeting was robust and well attended, but there were at least two fleet managers I heard about who were currently unemployed. And these guys were hardly second stringers. They were fleet managers with decades of experience and a deep, numbers driven understanding of how to make the most of yellow iron. Yet, due to a wave of mergers and acquisitions and overly aggressive bean counting, here they were out of a job.
Then I come home to find one of the top construction firms in our county, Racon, getting out of the business and putting it's $26 million fleet up for sale.
Clearly we're not out of the woods yet, and I don't think the press nor the politicians have yet recognized that the damage that the recession caused is widespread, lingering and maybe permanent.
What gives me some hope is that, in my purely subjective opinion, this year's group of 12 Contractor of the Year finalists is the smartest group, in sum, that we've ever had. You have to be good to be named the winner in this program, but just about any one of the 12 finalists could have been a winner a few years ago.
The overall level of smarts seems to be rising. And I think that you have to be this smart, you're going to have to have the same skills, mindset and understanding these guys have to make it in this still ugly, post-recession, not-quite-yet-a-real-recovery economy.
So be sure and check out the story about our winner, next month in Equipment World, and then the 11 finalists that follow in succeeding months. They've got something to say and something you need to hear. Somebody's going to win the bids regardless of the economy. Might as well be you.