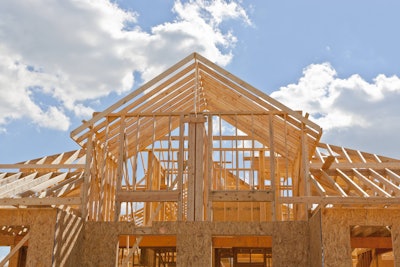 "I've also never seen a market turn so quickly."
That's what Kurt K. Colgan, a broker with Lyon Real Estate of Sacramento, California, recently told the New York Times about the recent housing boom. Despite how eagerly-awaited housing's return has been, its sharp rebound has taken home buyers, sellers and builders by surprise.
As a result, nationwide home sales prices rose 7.3 percent in 2012 and in more and more markets there aren't enough homes for sale to satisfy demand. In fact, the number of homes available for sale is at its lowest level since 1999.
After construction's stagnation as a result of the recession, builders now can't build fast enough to catch up. And many home owners are reluctant to sell, either waiting for the highest price they can get or worried they might not be able to find a new home themselves after selling.
In February, construction began on houses and apartments at a seasonally adjusted rate of 917,000 in February, marking only a 0.8-percent increase from January's revised estimate of 910,000.
The Times reports that in many areas builders are "scrambling" to build at a faster pace but are meeting delays due to the inability to find construction workers and obtain building permits from overwhelmed local authorities. In California, builders told the Times that many permit offices don't have the staff to keep up with the demand for permits.
Sacramento's The New Home Company plans to build 120 homes this year, compared to the 50 it built last year. However, because of the skilled labor shortage the company is seeing, it expects construction on each home to take longer than it has in the past.
And while many builders rush to take advantage of the new demand, Harry Elliott III, president of Elliott Homes told the Times that his company will take its time. It plans on building 350 homes last year, compared to the 250 it built last year. In 2006 Elliott built 1,400 homes.
For builders still hesitant to dive into the market too deeply, such delays may actually be welcome, since they help buy more time for prices to rise further.
"I don't want to sell all my lots that I've held on to forever and have to give them away at these prices," Elliott told the Times. "We lost money for a lot of years, and I'd like to make some money for a change. I'm not building because I need the practice."