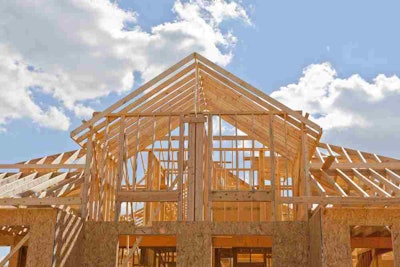 New single-family home sales increased 4.4 percent in November to a seasonally adjusted annual rate of 377,000 units, according to figures from HUD and the United States Census Bureau. It was the highest monthly total since April 2010.
National Association of Home Builders (NAHB) Chief Economist David Crowe said NAHB is projecting about 365,000 new-home sales in 2012, almost 20 percent more than the previous year.
Regionally, new-home sales numbers were mixed in November. New-home sales in the South jumped 21.1 percent and the Northeast increased 12.5 percent, while new-home sales in the Midwest dropped by 12.5 percent and the West declined of 17.8 percent.
The inventory of new homes for sale increased to 149,000 units in November, which is a 4.7-month supply at the current sales pace.