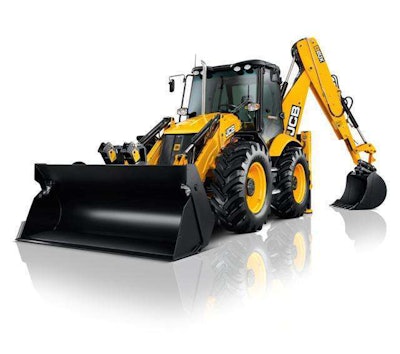 JCB marked the production of its 500,000th backhoe loader — the most popular piece of JCB equipment — on December 10. The backhoe was a 5CX model, which is able to shift 344 tons of earth per hour or load 196 trucks a day.
JCB's first backhoe loader, the Mark One, was produced in 1953 in Rocester, Staffordshire. It was the first machine to add hydraulic power to construction equipment.
It took JCB more than 20 years to make the first 50,000 backhoe loaders; now, one is produced every three minutes.
JCB celebrated the milestone of the 500,000th backhoe loader at the World HQ, where JCB Chairman Sir Anthony Bamford discussed the company's success.
"When my father pioneered this machine all those years ago we could never have imagined how successful it would be and how it would totally mechanize jobs that until then had been done by hand," Anthony said.
JCB backhoes are manufactured in the UK, India and Brazil, and the company sells the product in 120 different countries. JCB has decided to sell the milestone backhoe to a particular customer in Russia.