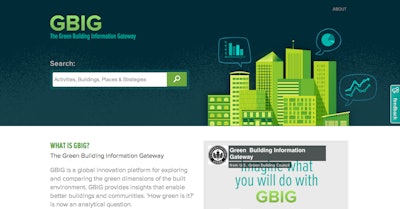 The U.S. Green Building Council (USGBC) has launched its Green Building Information Gateway (GBIG), a web-based platform intended to help people understand the green dimensions of the built environment by providing exploration and comparisons.
Site visitors can learn more about these green dimensions by navigating the site's main categories: activities, buildings, places strategies and collections. People can see what LEED building owners and project teams have done by viewing the maps, analytics and insights on GBIG.
GBIG provides green building insight by allowing users to browse through green building projects and collections of projects from around the world and analyze green building trends.
USGBC launched the web tool at the Greenbuild International Conference & Expo in San Francisco in early November.
To learn more about GBIG or to explore the web tool, visit gbig.org.