Lincoln Electric has appointed John M. Stropki, Jr., to Executive Chairman of the Board and Christopher L. Mapes as President and Chief Executive Officer of the company. Both positions will take effect December 31.
As executive chairman, Stropki will work with Mapes to ensure a seamless transition for Lincoln Electric's shareholders, global employee base, key customers, industry associations, and community and government relationships.
Stropki has been chairman, president and chief executive officer since 2004. He joined Lincoln full-time in 1972 after working summers in the factory while he was an engineering student at Purdue University. He was named executive vice president and president of North America in 1996, was elected to the Lincoln's Board of Directors in 1998 and was named executive vice president and chief operating officer in 2003 before accepting his previous position in 2004. Stropki was elected vice chairman of the Manufacturers Alliance for Productivity and Innovation (MAPI) in June, and he serves on the Board of Governors of the National Electrical Manufacturers Association, the Board of Directors of the Greater Cleveland Partnership and the National Association of Manufacturers (NAM).
Stropki holds a bachelor's degree in industrial engineering from Purdue University and an MBA from Indiana University.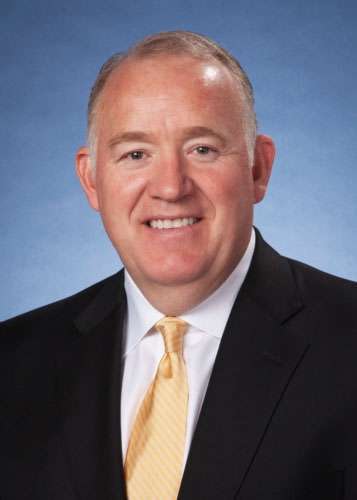 Mapes has been serving as chief operating officer of the Lincoln since September 1, 2011, and has been a member of the Board of Directors since February 2010. His career began with General Motors, where he provided leadership to international operations and gained extensive experience managing global businesses. Mapes now has more than 25 years of progressive executive experience with global industrial manufacturing and distribution companies, including his previous position as executive vice president for A.O. Smith and president of its Electrical Products unit, where he led the expansion and execution of the global strategy for Electrical Products and had full profit and loss responsibilities for the business, with global manufacturing operations and more than 7,000 employees worldwide.
Mapes holds a Bachelor of Science degree from Ball State University, a law degree from the University of Toledo in Ohio and an MBA from Northwestern University's Kellogg Graduate School of Management.
For more information, visit lincolnelectric.com.