By Equipment World Staff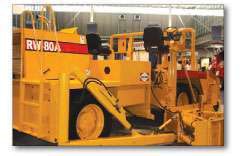 LeeBoy's RW-80A Blaw-Knox road widener
The 80-horsepower RW-80 arrives at Volvo dealerships Spring 2011.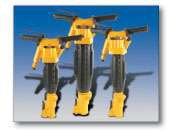 Marketplace Extra
Our digital-only new products section includes Trimble's FX3D laser scanner, Kaeser's KPB ergonomic paving breakers, Reelcraft's 9000 Series mobile base hose reel and more.
Weigh in …
Take our poll! Visit www.EquipmentWorld.com and scroll down the left side of the homepage.
Our current poll:
What kind of cell phone do you use for your business?
Results from last month's poll:
When will the highway bill authorization be approved?
(60 respondents)
2010 — 6.67%
2011 — 26.67%
2012 — 15%
2013 or later — 51.66%
Network with us!
Connect with EW on facebook and LinkedIn.
Enter "Equipment World" in the search field, join the group or "like" EW and stay updated on news and events while networking with fellow industry members.
Facebook pages:
https://www.facebook.com/EquipmentWorld/
LinkedIn: