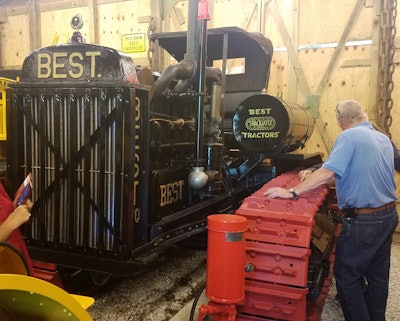 ASV's Loegering ST Series attachments combine milling, stabilizing
Loegering Power Attachments, a subsidiary of ASV, has combined milling and stabilizing functions into one tool for compact track loaders and skid steers.
The unique drum design on the ST Series attachments, which consist of the ST1000 and ST600 models, allows both functions, Loegering says.
To read more, click here.
---
Zero-emissions trucks are coming 'one way or another'
The 2021 model year represents the first phase of Greenhouse Gas (GHG) Phase 2 emissions requirements, new measures that step up from the current level – which were enacted for the 2017 model year – and increase incrementally in model-year 2024 before phasing in completely by model-year 2027.
Once fully phased-in, according to the Environmental Protection Agency (EPA), the standards will achieve up to 24% lower CO2 emissions and fuel consumption compared to Phase 1.
To read more, click here.
---
Clear Out Snow and Clean Up Debris With These 12 Attachments
As the colder months loom, demand rises for snow blowers and plows. We've also thrown in attachments for cleaning jobsites any time of year. Some of these 12 tools can even tackle both conditions.
To read more, click here.
---
Low-Priced Mini Skid Steers Are a Real Rival To CTLs
As the compact utility loader market continues to grow in popularity, CULs (also known as mini skid steers and stand-on skid steers among other names) are getting larger, more powerful and, because of their lower prices, even challenging skid steers and compact track loaders on some jobsites.
"They are definitely a growth category for Vermeer, especially over the past five years," says Brett Newendorp, Vermeer landscape marketing manager.
To read more, click here.
---
This Pre-Caterpillar 1925 Best 60 Logging Cruiser Was Painstakingly Restored With Custom-Made Parts
As Dr. Jim Sheppard drove down a back road in Sutter Creek, California, he spied a rusted crawler tractor behind a barn in neck-high weeds.
He stopped to check it out.
"I thought it was an old Caterpillar because I could just see part of it," he recalls. "When I waded through the weeds to where I could see it, I realized it was actually a Best."
To read more, click here.
---