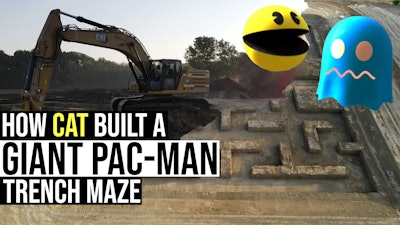 Bobcat intros front-mount snowblower for its compact tractors
Bobcat is adding to the attachment lineup for its new range of compact tractors with a new front-mount snowblower.
To read more, click here.
---
Toro's new tracked Swivel Mud Buggy takes a twist with 180-degree dumping
Toro launched its first tracked site dumper in 2017, the MB TX 2500 Mud Buggy.
Three years later, the company brings a new twist to its lineup of stand-on material movers. The new Swivel Mud Buggy builds off that same TX 2500 frame, but adds a redesigned tub that can swivel 180 degrees. Materials can be dumped anywhere within that 180-degree range, the company says.
To read more, click here.
---
Volvo makes trench work safer with new pipelayer kit for excavators
Volvo Construction Equipment has a new attachment kit that allows its 14-ton excavators to be converted into rotating pipelayers and also improve trench safety.
The pipelaying boom can be attached to the excavator's main boom in about an hour. With a rated load of 7,300 pounds, pipes up to 20 inches in diameter can be handled.
To read more, click here.
---
1968 Koehring Crane This Collector's Favorite Vintage Machine: 'We're dealing strictly with clutches and brakes'
Jim Carter found his favorite piece of antique construction equipment while driving home from work.
"I took a route that I normally don't take," recalls the now-retired nuclear-medicine technologist from Zionsville, Indiana.
"I see this machine sitting in this parking lot, and I thought, 'Oh, they're getting ready to tear down the old strip mall.'"
To read more, click here.
---
Video: How Cat Built a GIANT Trench Maze for Real Life Pac-Man!
Cat just built the largest game of Pac-Man ever played. Remote control skid steers took the place of Pac-Man and the ghosts, and a giant trench maze replaced the arcade cabinet. Incredibly, a single Cat 336 dug the whole maze. How? We've got all the details. Check out our behind the scenes video.