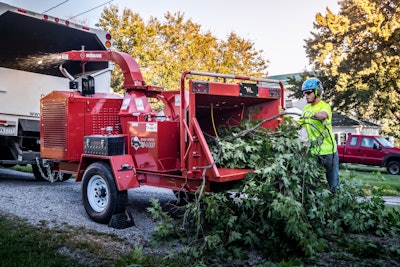 Morbark owner Stellex Capital Management says it has entered an agreement to sell Morbark to Alamo Group for $352 million. The acquisition is expected to close in the fourth quarter, upon which Morbark will become part of Alamo's Industrial Division.
Under Stellex enhanced operations, Morbark implemented lean initiatives and manufacturing practices "that have resulted in new and improved redesigns, significant reductions in lead times and improved delivery performance," says Dave Herr, Morbark CEO.
"All of our brands have an excellent reputation in the industry and will be maintained with no changes," Herr continues. "We will have a significant opportunity to leverage Alamo's international presence to expand our sales and sourcing capabilities."
In addition, "employees, customers, and dealers will notice no significant changes in their day-to-day work," Herr says.
Herr will continue his role and Morbark's day-to-day operations will remain unchanged, according to a press release. Morbark has more than 200 employees.
Founded in 1957 and based in Winn, Michigan, Morbark produces brush chippers, stump cutters, mini skid steers, forestry mulchers, aerial trimmers, whole tree and biomass chippers, flails, horizontal and tub grinders, material handling systems and mulcher head attachments. In addition to Morbark, brands included in the deal include Rayco, Denis CIMAF and Boxer Equipment.
Herr calls Alamo "an ideal suitor given its operating philosophy that will allow us to maintain our brands, operations, and successful momentum while further enhancing various operational synergies and accelerating international growth."
Under Stellex ownership, in 2017 Morbark acquired Rayco Manufacturing (stump cutters, crawler trucks, forestry mulchers, multi-tool carriers and aerial trimmers) and Denis CIMAF (industrial brush cutters and mulcher heads) in 2018.
Founded in 1969, Alamo Group is headquartered in Seguin, Texas. Before the Morbark acquisition, it had around 3,650 employees and operated 29 plants in North America, Europe, Australia and Brazil.