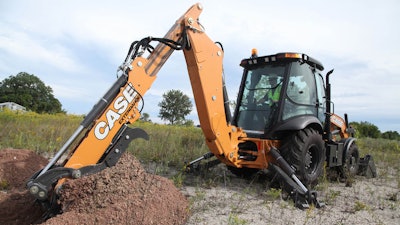 Case Construction Equipment has added Tidewater Equipment to its U.S. dealer network.
Tidewater will sell and service Case equipment to customers in 42 counties throughout western and southern Georgia from three locations: Pinehurst, Smithville and Tifton.
While the company now sells equipment to customers in the landscaping, general construction, forestry and agricultural markets, Tidewater's roots are on the manufacturing side. In 1947 the company was started as a maker of timber harvesting equipment.
"Case is an iconic American brand with a strong history that builds upon proven equipment lines and continuously finds new and innovative ways to provide value and efficiency," says Jackie Fleetwood, Tidewater's general manager. "This is a great new expansion for us, and will allow us to better serve forestry, construction and agricultural operations throughout our territory with a more complete line of equipment to spur their business growth."
"The southeast is growing, it's critical to the construction market now and for years to come, and Tidewater provides us a strong and established partner to support Case equipment owners in the region," adds Brian Weisbaum, Case's director of dealer development for North America.