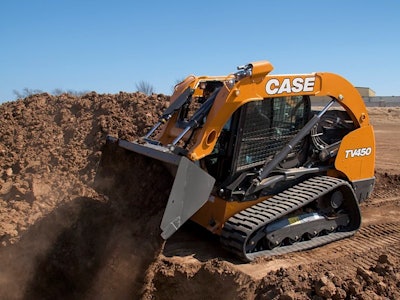 Case Construction Equipment has named Steve Cianci its new vice president for North America. Cianci replaces Michel Marchand, who left the company in August.
Cianci comes to Case with more than 25 years of experience at various global heavy equipment and industrial companies, including Kalmar USA.
"Steve has a proven track record of managing equipment sales, business development, product management, and parts and service functions for world-class organizations," says Carl Gustaf Göransson, president, construction, CNH Industrial. "That combination of marketing intelligence and a deep understanding of capital goods markets drives a clear vision for Case in North America."
Echoing this week's CNH Industrial announcement that it would pare its construction offering by 44 models by 2022, Cianci says, "The construction industry provides great opportunity for intelligent growth as we further streamline product offerings, strengthen the dealer network throughout North America, and focus on ways to help businesses succeed and drive efficiencies with their compact and heavy equipment fleets." Cianci will be based out of Case headquarters in Racine, Wisconsin.