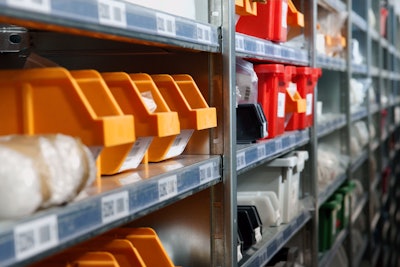 How often do you count your inventory? If your answer is once-and-done on a yearly basis, know that there's a better way. Instead, you need to count your inventory daily.
While it may seem like an overwhelming task, once you start the process and do it daily, you'll soon find that it is not as monumental as you initially thought.
Here is how to make it part of your daily routine:
First, get buy-in by asking employees if they've ever looked up a part that turned up missing, even though your dealer management system (DMS) said it was in inventory. Talk about a source of frustration! They've told the customer it's in inventory, but then they come back empty-handed. Not a great customer experience. This will help your people see the importance of a new daily procedure of counting bins.
You then need to decide what your perpetual count process will look like. I have had dealerships who count one full bin a day. Other dealers have assigned a certain amount of line items on a list to each counter person each day.
Now you have to determine who is responsible. Some dealers rotate between teams weekly, scheduling who will count and who will cover the counters and phones. Other dealers assign this task to their shipping/receiving clerk, who does a daily count. It's your choice; however, once you start, the key is to be consistent in doing this every day.
Then determine how you want your team to execute this process.I recommend that it be done first thing in the morning. When I was a parts manager, I would have the inventory sheets on clipboards for my team before their arrival. First thing, they grabbed the glass cleaner, rags, packaging tape and their clipboards. I expected them to clean each bin and part, count the items in the bin and record their counts. If a box was open, it needed to be resealed either with packing tape or a staple. If the parts bin label was missing or in bad shape, they marked an "L" next to their count, and that alerted me that I need to print a new label for that part.
My goal was for each count to take 15 minutes or less. Once I had their counts, I would do a variance report, and if there were a variance, I would research the reason and correct the count. After about eight months of doing this single process my team started to comment on how much nicer our shelves looked and how much more faith they had in our DMS. When the DMS showed a part on the shelf, they felt confident that they could pull it off the shelf.
And just as significant: This new process alone helped our fill rate increase by almost 2 points.