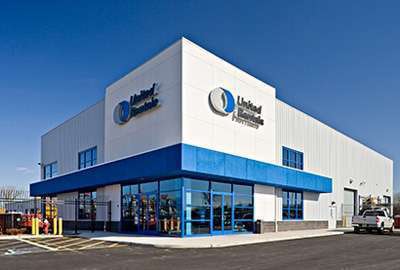 United Rentals of Canada is buying the assets of WesternOne Rentals & Sales for about $91.8 million (CA $120.0 million) in cash, according to a news release.
The transaction is expected to close before the year's end. United Rentals of Canada is a wholly-owned subsidiary of the company.
WesternOne bills itself as the leading regional equipment rental provider of aerial lifts and heat solutions in Western Canada, with additional offerings of temporary power, general construction equipment and fuel delivery.
The company's 12 locations and approximately 330 employees serve primarily non-residential construction and industrial customers in Alberta, British Columbia and Manitoba, with a notable presence in the sports and entertainment vertical.
"The acquisition of WesternOne Rentals & Sales will expand both our general rental and specialty offerings in key Canadian provinces," says Michael Kneeland, CEO of United Rentals.
"WesternOne's aerial and portable heat rentals dovetail with our own range for construction and industrial customers. We'll also gain scale and diversification in two areas: the sports and entertainment vertical, with a focus on film and television production, and a comprehensive propane and diesel fuel service."
He says the combination directly aligns with the company's vision for customer service.
"We particularly like the fact that WesternOne's culture focuses on people and innovation. In addition to cross-selling our equipment and services, we'll be able to give our combined customer base the benefit of new expertise and a larger pool of shared technology," Kneeland says.
"We look forward to welcoming WesternOne employees to United Rentals."
United Rentals – the largest equipment rental company in the world – has an integrated network of 1,075 rental locations in North America and 11 in Europe.
A special committee of the board of directors of WesternOne supervised an extensive strategic review process starting in 2016. They considered a number of alternatives to maximize shareholder value.
This led to the sale of WesternOne's modular rental and construction division in 2017 and now, the proposed sale of its remaining division, the press release says.
"Following careful review of this transaction by the special committee in consultation with our external financial and legal advisors, we believe it is the best option for WesternOne and its shareholders," Peter Blake, CEO of WesternOne, announced in a separate press release.
"The midpoint of the range of anticipated proceeds to ultimately be paid to shareholders exceeds the 20-day volume weighted average share price by approximately 42 percent, which represents an attractive result for our shareholders."