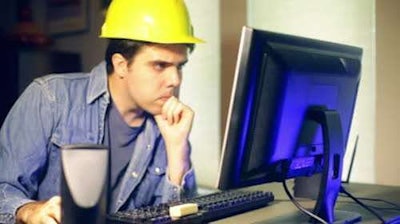 Twenty-nine companies who have shown "superior participation" in data-reporting programs are being honored by the Association of Equipment Manufacturers (AEM).
"Our statistics programs are member-driven, and we applaud the dedication of our award winners," says Rex Sprietsma, AEM director of statistics.
"They help ensure AEM delivers optimum value with consistent, accurate, and reliable market data that members can use for improved business forecasting and production planning."
The Statistics Outstanding Merit Awards for AEM statistics activities include more than 200 unique product programs. They cover information ranging from county-level retail sales data in North America to global shipments data, the organization says.
Winning companies received a cumulative performance rating of 90 percent or better based on corporate-wide North America performance.
These areas of performance include timely and accurate data submission, meeting attendance, and timely response to ballots, audits, and surveys during the 2017 calendar year.
AEM presented the awards during its recent annual statistics conference in Fort Lauderdale, Florida. The conference also included general sessions on business intelligence trends and meetings of several AEM statistics committees.
AEM names these 29 companies as 2017 winners of its Statistics Outstanding Merit Award:
(An asterisk indicates this company achieved a 100-percent score.)
AGCO Corporation *
Amerequip Corporation
BouMatic *
Caterpillar Inc.
Charles Machine Works
CLAAS of America Inc.
CNH Industrial
DeLaval Inc. *
GEA Farm Technologies *
Haulotte Group Bil-Jax
Hitachi Construction Machinery Loaders America
JLG Industries Inc.
Kobelco Construction Machinery USA
Komatsu America Corp. *
Krone NA Inc.
Kubota Tractor Corporation *
Kuhn North America Inc. *
Lely North America
Liebherr
Link-Belt Cranes
Screen Machine Industries
Sellick Equipment Limited
Skyjack *
Sullivan –Palatek Inc.
Terex Corporation
Thompson Pump & Manufacturing Inc.
Tigercat Industries Inc.
Vactor Manufacturing
Vac-Tron Equipment
AEM is a North American-based international trade group representing off-road equipment manufacturers and suppliers in the agriculture and construction-related sectors worldwide.