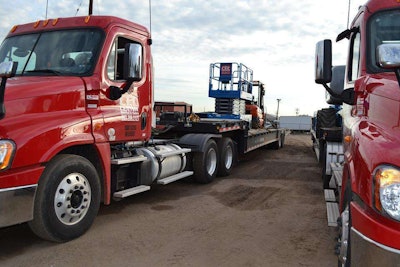 H&E Equipment Services announced the acquisition of Contractors Equipment Center (CEC) – a rental firm in the greater Denver area – for $122.4 million.
The transaction, expected to be completed late this year, is subject to clearance by the U.S. Justice Department for compliance with antitrust laws. The purchase amount is subject to customary adjustments, H&E says.
"CEC is a long-term proven operator that has delivered solid operational and financial results and possesses a highly-experienced management team and employee base," says John Engquist, CEO of H&E.
As of September 30, CEC generated revenues of about $34 million for the previous 12 months. Fleet size, based on original equipment cost, was $84 million. The firm is located in Commerce City, a northern suburb of Denver.
"With the addition of CEC, we will double our branch count to six in Colorado, significantly expanding our presence in a high-growth construction market," Engquist says.
H&E is evaluating more acquisitions similar to CEC that align with the company's growth strategy and expansion, he adds.
With trends favorable for 2018 rate increases and fleet growth, the company is focused on identifying and acquiring rental companies to complement its existing business, increase density in existing markets and expand geographically.
Greg Harrington, president of CEC, says by joining H&E, his company will be able to further expand its presence in Denver and surrounding markets. He notes that CEC employees will benefit from more career advancement opportunities.
Nationwide, H&E has about 80 branch locations and 17 greenfield (undeveloped) sites that have opened since the start of 2013, with more expansion and market services expected in the next year.
Construction markets are strong, and the nonresidential construction markets are forecast to accelerate in 2018, Engquist reports recently in discussing strong third-quarter earnings.