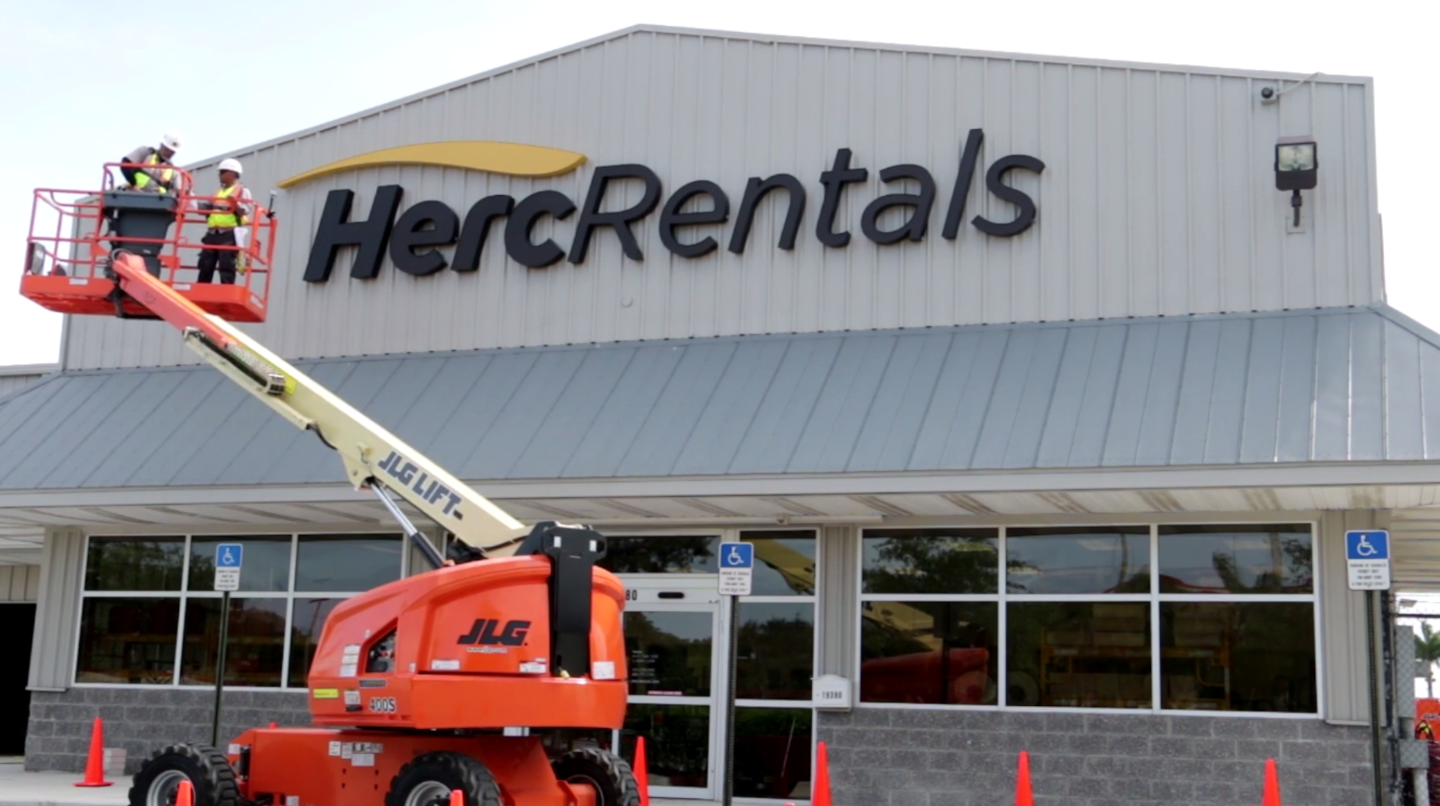 Herc Holdings is posting a jump of nearly 15 percent in equipment rental revenues for the third quarter of 2017 over the same period a year ago. And to meet increasing demand, the company plans a hefty hike in its capital expenditures.
Equipment rental revenues for the third quarter were $413.1 million, a 14.7 percent increase compared to $360.3 million a year ago.
Total revenues were $457.6 million in the third quarter this year, up from $403.6 million in third-quarter 2016.
"Our strategy to expand our fleet and diversify our customer mix drove our double-digit increase in third quarter rental revenues over the prior year," says Larry Silber, president and CEO.
"Higher levels of equipment on rent and improved pricing also contributed positively to our year-over-year increase in dollar utilization, which increased 350 basis points to 38.7 percent."
Fourfold jump in third-quarter net income
Third-quarter net income for the brand, Herc Rentals, jumped more than fourfold to $12.8 million, up from $3 million in third quarter 2016
Average fleet at original equipment cost (OEC) increased 3.2 percent and overall pricing improved 1.7 percent in the third quarter of 2017 compared to a year ago, Herc says.
Adjusted EBITDA increased 16.2 percent to $176.7 million in the third quarter, compared to $152.1 million in 2016's third quarter, the company says.
"Our third quarter results validate our strategic initiatives and business transformation efforts, which enabled solid rental revenue growth throughout North America," Silber reports. "Construction trends and leading economic indicators support estimates of continued strength in the rental equipment industry and contribute to the confidence we have in our business strategy."
Higher rental activity, capex
The company points to higher rental activity, which increased transportation and maintenance costs, and investments in branch operating personnel to support revenue growth.
To meet strong demand in the rental market demand, Herc anticipates spending about $355 million to $365 million in net fleet capital expenditures for the full year. That's up from previous expectations of $275 million to $325 million.
Herc Rental's direct operating expenses were $188.2 million in the third quarter of 2017. That's compared to $169.9 million a year ago.
The company generated revenues of $1.6 billion in 2016, when its diversified fleet of equipment was valued at $3.6 billion. Also last year, the company traded its name Hertz Equipment Rental Corporation (Herc) for its new brand, Herc Rentals.
Strong market demand for rentals
It's been a strong third quarter for rental businesses across the board, including United Rentals, H&E Equipment Services and Sunbelt Rentals.
United Rentals posted a 16.8 percent surge in third-quarter 2017, and increased the year's capital expenditures by $200 million.
And driven by strength in rental and distribution businesses, H&E  Equipment Services posted third-quarter revenue up by 5.9 percent to $259.2 million.
Globally, the growing worldwide construction equipment rental market is expected to reach $75.2 billion in revenue by 2024, according to Global Market Insights.
The market research and consulting firm reported in 2016 that the worldwide construction equipment rental market could more than double by 2024, with the United States' share of that market reaching $23 billion.
"The practice of leasing instead of purchasing heavy machinery has proven to be beneficial for companies of all sizes across numerous industries," the company says in its latest report on the rental market.
"Lower administrative overhead coupled with reduced expense and maintenance will drive construction equipment rental market size," according to Global Market Insights.