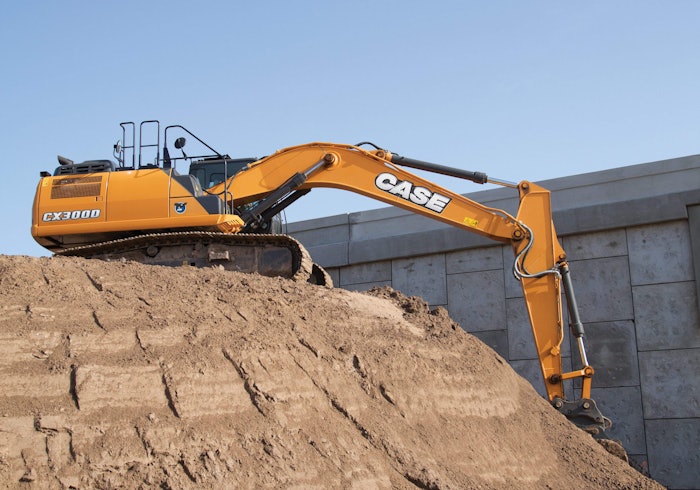 H&E Equipment Services, based in Baton Rouge, Louisiana, has opened a new branch in Beaumont, Texas, bringing its total number of locations across the country to 78. The new site joins neighboring branches in Houston, Texas, and Lake Charles, Louisiana, the company says.
"As we focus on expansion and growth we are able to meet market demands, which is why I am excited to open our new facility in Beaumont," says Beaumont branch manager Dusty DuBois. "…It was clear another location to support the surrounding areas was necessary. Our full-service approach has been widely accepted and we look forward to serving Beaumont and the surrounding areas."
Read the full story here.
Volvo Trucks has named General Truck Sales, Muncie, Indiana, as its 2016 Dealer of the Year for North America. The dealership, established in 1958, has won the honor twice previously, in 2006 and 2010.
Volvo says the award honored the dealership for "outstanding performance" in new truck sales, market share, parts sales, customer satisfaction, dealer operating standards, franchise investment and support for other dealers. All of the dealership's technicians maintain Volvo Master Technician certification, the company reports.
Read the full story here.
The rumors had been rumbling for years, but Cat's surprise announcement last Tuesday that it would be relocating its global headquarters from Peoria to the Chicago area has generated lots of comments, ranging from accusations of broken promises to "hey, that's capitalism" shrugs.
Although Cat says the move will only involve 300 jobs, and that it will be leaving the bulk of its investment in Peoria right where it currently is, it was hard for Peorians not to take it personally.
Peoria is a company town, one that for more than 107 years has been strongly identified with Cat, which now employs roughly 12,000 in the area.  In 2015, the company had announced it was building a three-tower headquarters spanning six city blocks along the Peoria riverfront. Later that same year, Cat said it was postponing those plans. Now, the glass-and-steel vision has been permanently mothballed.
Read the full story here.
The latest data from the federal government indicate increases in both construction employment and the start of construction on new homes.
The U.S. construction industry added 36,000 jobs in January and now employs 6.809 million Americans, according to preliminary data from the Labor Department. The figure represents a 2.5-percent increase over the January 2016 employment total and the highest employment total since November 2008 when 6.813 million Americans were employed by the industry.
Construction's unemployment rate rose 2 points during January to 9.4 percent.
Read the full story here.
CNH Industrial reports $24.9 billion in revenue for 2016, down 4 percent compared to last year, with a net loss of $249 million following a non-tax deductible charge of $551 million following a European Commission settlement and a $60 million charge related to the repurchase of parts of Case New Holland Industrial Inc.
Adjusted net income was $482 million for the year, or adjusted diluted earnings per share of $0.35.
The company reports Industrial Activities operating profit of $1.29 billion for the year, compared to $1.43 billion in 2015. For the fourth quarter, operating profit was $412 million, compared to $563 million for the same period in 2015.
Read the full story here.