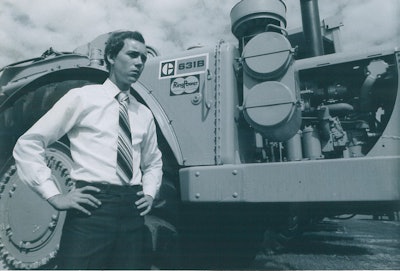 Frank Fowler, senior vice president and director of used heavy equipment sales for Caterpillar dealer Ring Power, has retired.
Fowler spent 44 years with the Florida-based dealership, having first started in the parts warehouse at their corporate office in 1972. He has served as a parts counter salesperson, equipment sales administrator, equipment rental manager and used equipment sales representative.
He joined the company's board of directors in 1998 and was named to he last position in 2005.
"Fowler was one of the first to recognize the built-in value of good,
used equipment," says Ring Power President & CEO Randy Ringhaver. "He 
has been a driving force behind the success of our Used Equipment
 department, which has contributed greatly over the years to the growth and
 achievements of the rental, service and parts areas of our business, as 
well."
Frank Streva, has replaced Fowler as used equipment sales division manager. He joined Ring Power in August 2016 after serving 12 years at Cat dealer Louisiana Machinery Company. While there, he served in several positions in finance, sales and operations.
"I am humbled and excited by this opportunity to lead our used sales
division and I look forward to working with our dedicated employees and
customers to further grow the business," says Streva. "I know I have big
shoes to fill, but I am confident we can build upon the success of the
used equipment division thanks to the foundation built under Frank's 
leadership."