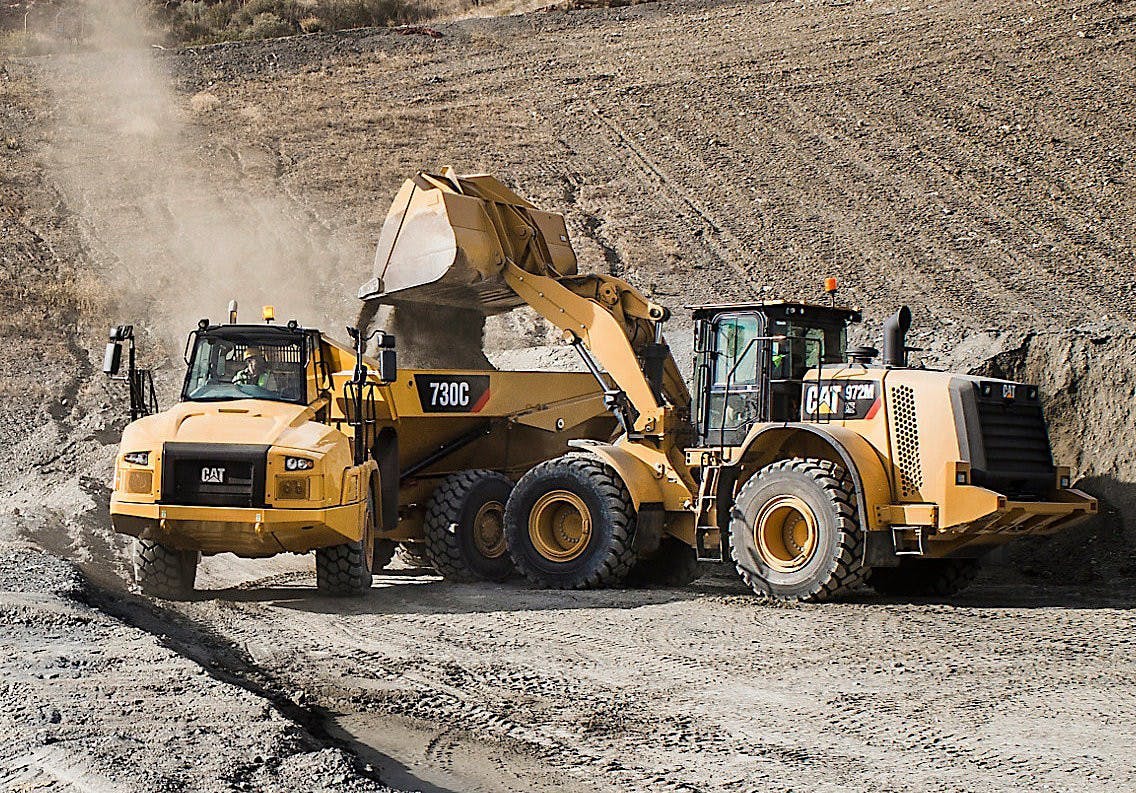 Caterpillar dealers can now use mobile devices to monitor wear on parts to help them forecast inventory requirements and to keep up with customer needs for repairs and maintenance.
Software developer Modustri created the Cat Wear Management System for Cat's worldwide dealer network. The company had previously partnered with Cat on the HDE Inspection kit, which tethers an ultrasonic wear measurement device to a tablet to collect data to track the lifespan of tracked machines.
The new system allows dealers to track maintenance schedules, help customers more efficiently manage their fleets and order parts out in the field, Modustri says.
"Dealers are no longer confined to relying on silos of field inspections, and manual quoting and forecasting processes," says David Hamady, Modustri vice president of sales and marketing. "Our strategic alliance with Caterpillar has created a platform that will revolutionize the industry by providing dealers and Caterpillar the ability to utilize data efficiently and predictively, lowering the cost to serve, increase customer experience, and maximizing asset uptime."
This latest partnership is among several over the past two years with Cat focusing on fleet management forecasting and parts supply chain improvements. In addition to the HDE partnership with Modustri in June last year, Cat partnered with Yard Club on a peer-to-peer equipment rental service, created an Analytics & Innovation division and made a minor a minority investment and partnership with Uptake for developing predictive diagnostics technology.