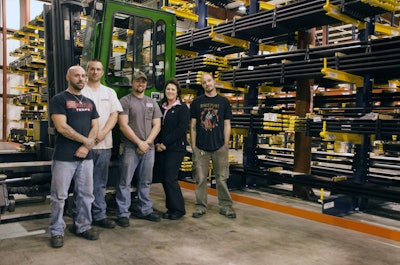 Atlas Copco Rock Drilling Tools Distribution Center up and running
Atlas Copco drilling customers are receiving orders faster thanks to the new Rock Drilling Tools (RDT) Distribution Center in Chambersburg, Pennsylvania. The 18,000 square-foot warehouse optimizes the delivery system as it serves as the "replenishment point" for Atlas Copco customer centers and authorized distributors.
The RDT Distribution Center is a part of an initiative to enhance customer service through supply chain improvements. The centralized system also streamlines shipments coast-to-coast and north and south, improving product availability countrywide.
Atlas Copco stores can now keep a leaner inventory while customers benefit from shorter lead times on their orders.
Volvo Trucks names M&K Truck Centers 2015 North American Dealer of the Year
The annual North American Dealer of the Year award recognized M&K Truck Centers and its employees for their performance in a number of areas, including new truck sales, market share, parts sales, customer satisfaction, dealer operating standards, franchise investment and support for other dealers.
Hyundai Construction Equipment Americas names Midwest district sales manager
Hyundai Construction Equipment Americas appointed Edward Harseim as Midwest District Sales Manager. He will support Hyundai dealers throughout a 14-state territory, ranging from North Dakota to Tennessee.
Herseim has 15 years of sales and support experience in the heavy equipment industry.
Allu Group names Edgar Chavez as President and CEO
Edgar J. Chavez will replace the current President and CEO, Mardi Ohanessian, of Allu Group. Ohanessian will be retiring at the end of 2015.
For the last two months, Chavez has served as Executive VP and General Manager for Allu in order to familiarize himself with the customers, products and operation.
Chavez brings over 20 years of industry knowledge to Allu. His career experience includes Gradall Industries, CNH Industrial, ASTEC Industries, Mitsubishi International and Volvo Construction Equipment.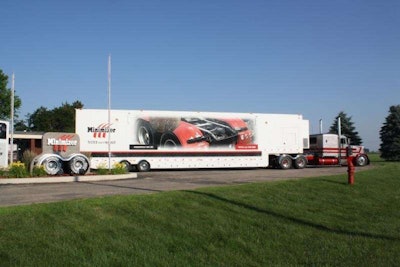 Minimizer expands to 16 territories across North America
Minimizer continues to grow more than three decades after its opening.
The company has added four new territories to its distribution map since the beginning of 2015, bringing the total number to 16.
Bobcat introduces new authorized dealer in Dallas
Bobcat is expanding its dealer network with the addition of Bobcat of Dallas-Cedar Hill as an authorized sales, service, parts and rental provider of Bobcat equipment.
This is the fourth location for Bobcat of Dallas, joining stores in Fort Worth,, Longview and Lewisville. The company expanded into Cedar Hill to better serve the south side of the Dallas-Fort Worth metroplex.
Terramac appoints Bobcat of St. Louis as an Authorized Dealer
Terramac, a manufacturer of rubber track crawler carriers, is expanding its representation in the North American market to include Bobcat of St. Louis as part of its dealer network. Bobcat of St. Louis will represent the Terramac product line across the regions of Illinois, Missouri, Kentucky and Tennessee.
Bobcat of St. Louis will offer the Terramac RT9 and RT14 crawler carrier units to serve a variety of industries including pipeline, utility, general construction, environmental and mining. They will also offer a wide range of customizable support units. The team at Bobcat of St. Louis will provide professional sales, rental and support.
Momentum Rental and Sales adds two new locations in Texas
Momentum Rental and Sales, an Atlas Copco dealer in Port Lavaca, Texas, opened two new facilities: one in Corpus Christi and another in Richwood, Texas.
With these new locations, Momentum extends Atlas Copco's equipment and support offering to the growing petrochemical and refinery customers in those areas.
The new facilities bring Momentum's number of stores to three. The company rents, sales and services a range of new and used equipment, including Atlas Copco portable air compressors, generators, handheld tool and light compaction equipment in addition to lifts and earth moving machines.
BKT USA and BKT Tires add sales staff
The BKT offices in the United States continue to grow as they add three regional sales managers in order to better serve their customers.
BKT USA hired Blaine Koller as a Regional Sales Manager to handle the Northwest territory. Koller brings over 11 years or tire industry experience with him.
BKT Tires hired Gary Pompo and Peter Row as OTR Regional Sales Managers. Pompo brings over 25 years of experience in the tire industry. Row brings over 17 years of experience with him to BKT TIres. He has worked in positions such as Head of Port and Container Tire sales, Territory Management and OTR Specialist and Market Development.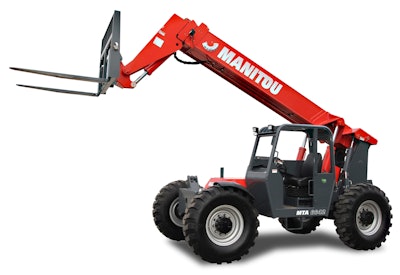 Manitou welcomes Maintainco and Aerial Access Equipment to dealer network
Manitou welcomes Maintainco to its dealer network. Maintainco provides sales and service to northern and central New Jersey, for Manitou truck mounted forklifts, rough terrain vertical forklifts and semi-industrial vertical masted forklifts.
Manitou also welcomes Aerial Access Equipment to the dealer network. Aerial provides sales and service to southern Louisiana and the southeastern part of Texas for Manitou telescopic handlers.
Solimec and CES announce new partner in Eastern Canada
Equipment Sales and Service Limited (ESS) is partnering with Champion Equipment Sales to offer sales and service for Solimec drilling rigs and cranes, Leffer, TEI and Champion Equipment Company in Eastern Canada. ESS will be responsible for sales and service of these product lines.
These efforts between CES and ESS will help meet the growing ground engineering and foundation construction demands throughout Canada.
Texas First Rentals joins to SmartEquip Network
Texas First Rentals joined the SmartEquip Network. By utilizing SmartEquip's Enterprise application, Texas First Rentals will be able to automate their service process, increase technician productivity, eliminate parts order errors and improve uptime and availability of their rental fleet.
The integration of the SmartEquip and Wynne Systems RentalMan will allow Texas First to automate the workflow for parts and service and leverage integration with the manufacturers of over 160 brands of equipment that participate in the SmartEquip Network.
Gehl welcomes Aerial Access Equipment to the Gehl dealer network
Aerial Access Equipment provides sales and service to southern Louisiana and the southeastern part of Texas for Gehl compact track loaders and compact excavators.
Haney JCB joins JCB's North American Dealer Network
Haney Equipment Company has opened a JCB equipment dealership, Haney JCB, in Cullman, Alabama. The dealership now carries JCB's compact wheel loaders, material handling, agricultural and compact Loadalls, fixed mast rough terrain forklifts, Fastrac high speed agricultural tractors and skid steer and compact track loaders.
Haney JCB also offers a fully stocked parts department and a full-service maintenance team featuring professionally trained JCB mechanics.
Papè acquires Johnson Lift and expands coverage as Hyster Dealer
Hyster announced Papè Material Handling expanded its territory coverage with the acquisition of Johnson Lift, a division of Johnson Machinery. As a result, Papè Material Handling is now the authorized and exclusive Hyster dealer in those territories previously covered by Johnson Lift.
This allows Hyster to maintain a high level of product availability and service for its customers, and will help Papè Material Handling grow its business.