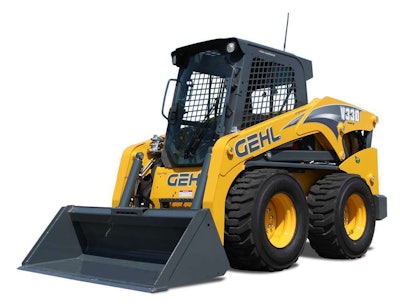 Gehl welcomes Caliber Equipment to the Gehl Dealer Network
Caliber Equipment has joined the Gehl dealer network.
The company provides sales and service to Vancouver, British Columbia and the surrounding areas.
Southeastern Equipment names roadbuilding specialist
Southeastern Equipment promoted Chad Webb to Roadbuilding Specialist for all of Southeastern's branches.
Webb's responsibilities include coaching salesman on how to best demonstrate paving and roadbuilding equipment. He will also be responsible for coaching technicians in the repair and maintenance of roadbuilding and paving equipment.
Webb has 15 years of experience as a field service technician, five of which have been with Southeastern.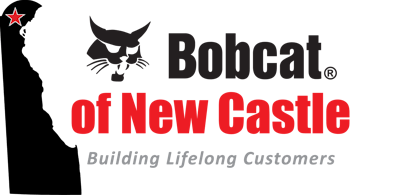 Bobcat of New Castle becomes Morbark Dealer
Morbark signed a contract adding Bobcat of New Castle as the exclusive Morbark tree care products dealer for New Castle County in Delaware.
Bobcat of New Castle is owned by the Garden State Bobcat Group, which also owns Morbark dealers Bobcat of Central Jersey and Garden State Bobcat.
Bobcat Company introduces new authorized dealers
Bobcat expanded its dealer network with the addition of Bobcat of Sacramento and and Bobcat of Reno as authorized sales, service, parts and rental providers of Bobcat equipment.
Bobcat of Sacramento and Reno will join Bobcat Central's fourth and fifth locations.
Nortrax appoints new vice president of Nortrax Canada
Nortrax appointed Michael J. Rugeroni to Vice President of Nortrax Canada.
Rugeroni has 28 years of experience in the heavy equipment industry. He has held positions with John Deere and Nortrax throughout his career.
Kobelco USA hires warranty claims assistant
Kobelco Construction Machinery USA is working to provide more warranty support with the employment of Yasmille Gomez as Warranty Claims Assistant.
Gomez will maintain warranty databases for timely reference and effectively maximize the forms/claims reporting process to improve both product and dealership product experience.
Applied Machinery Sales launches new website
Applied Machinery Sales has announced the launch of its newly designed website. The company says visitors can look forward to an easy-to-use design with improved navigation and functionality.
The redesigned website includes extensive product information to provide visitors with an understanding of AMS-Merlo's complete product offerings.
If the user is not familiar with the Merlo telehandler product line, they can search for an appropriate model for their needs. Users can also access more in-depth information on a specific telehandler model such as key features, benefits and product photos. They can view available attachments and download a full product brochure.