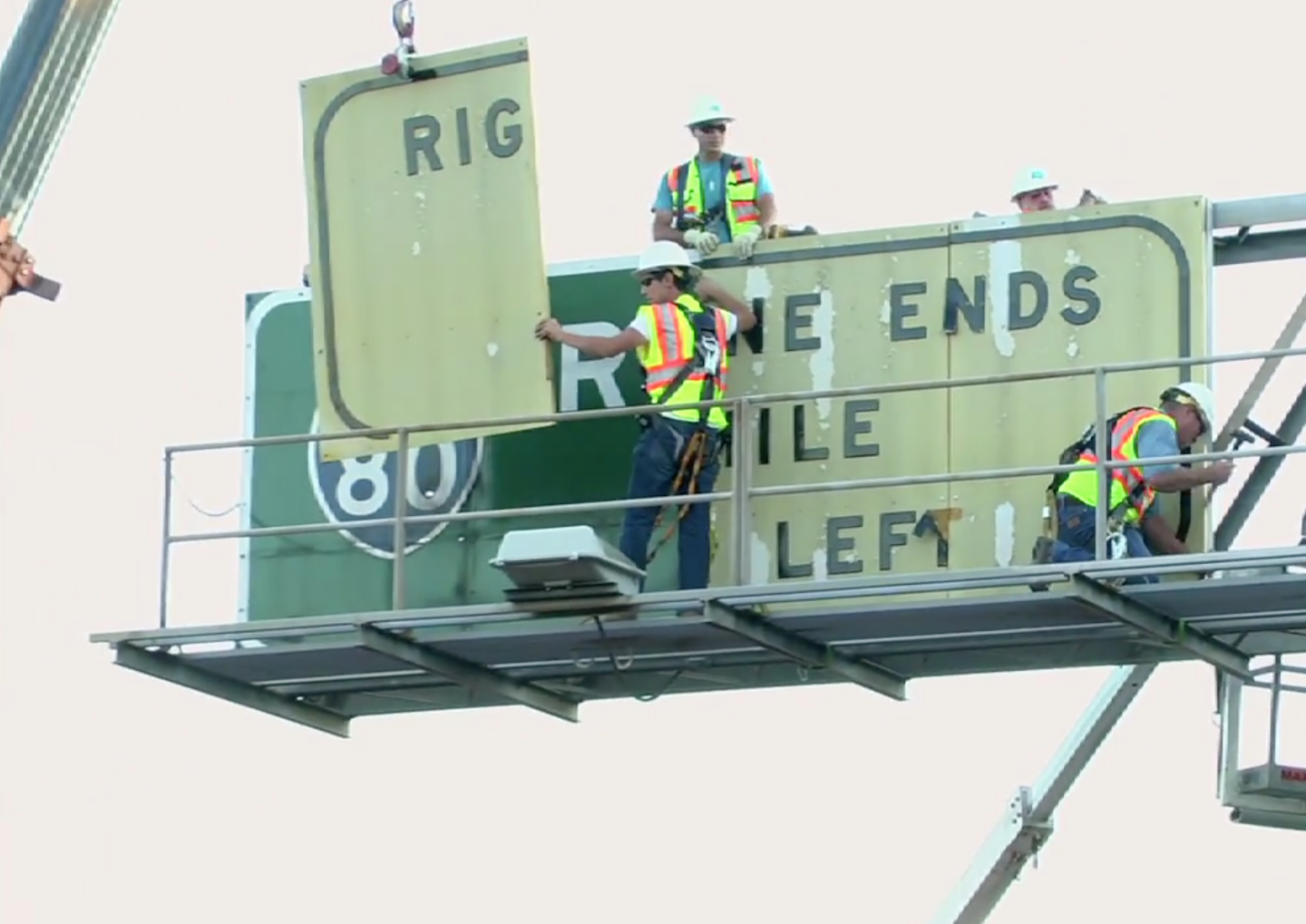 The California Department of Transportation is installing new retro-reflective signs to replace older road signage.
According to CalTrans, the orange retro-reflective signs are more fully illuminated by vehicle headlights in order to be more visible at night.
The signs don't require electricity to be illuminated, so this saves money for the department while increasing safety. Caltrans District 3 sign crew supervisor Pat Day said the new signs have "more prismatic stuff" in the material used to make the sign.
"It really catches the angle of the headlights, and so by using that, we're able to shut the power off on the overhead so we are no longer having to lamp them. " Day said. "They're going to save energy and reduce our carbon footprint."