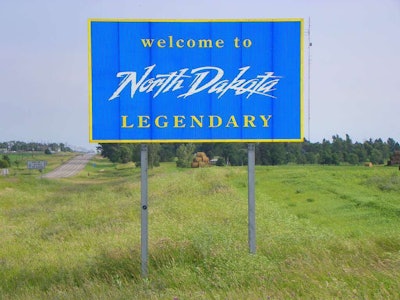 The North Dakota Department of Transportation wants to help bring some belated Christmas cheer to whomever lost several gifts on the side of the road just two days before the holiday.
KFGO reported that a North Dakota Department of Transportation maintenance worker was working on U.S. Highway 2 between Minot and Berthold Dec. 23 when he came across a black plastic bag that had been broken open in the ditch alongside the road. The broken bag was filled with seven individually wrapped Christmas gifts.
NDDOT Minot District engineer Jim Redding said the gifts each have tags on them with three different names, but there wasn't enough information to figure out who the presents belonged to.
"We're hoping that somebody can identify them and we can reunite them with their rightful owner," Redding said according to KX News.
Redding said he suspects the gifts may have fallen out of the back of a pickup truck, but no one has reported any missing packages so far. Anyone with information is asked to call the Minot DOT office at 701-857-6925.