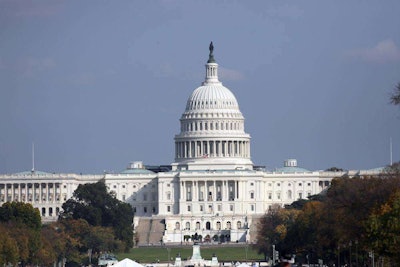 By tracking results of the November 6 midterm elections, the American Road & Transportation Builders Association (ARTBA) found that voters approved 79 percent of transportation ballot investment initiatives.
Teams from the organization's government relations, economics and Transportation Investment Advocacy Center (TIAC) teams produced two special reports to help better understand the impacts of the November 6 election results on the transportation construction industry.
Democrats picked up at least 30 seats to take control of the U.S. House of Representatives with 13 seats yet to be called. In the Senate, Republicans added to their majority, which currently stands at 51-46. Senate races in Florida, Mississippi and Arizona are still to be called.
ARTBA tracked a record 346 state and local transportation ballot investment initiatives in 31 states. Voters approved 272 – or 79 percent of those measures.
In the most closely watched initiative (Prop. 6), California voters beat back an effort to repeal an increase in the state gasoline and diesel motor fuels tax that had been previously approved by the legislature as part of a 2017 transportation funding law. That decision by voters will help preserve more than $50 billion for urgently needed highway, bridge and transit improvements in California over a 10-year period, an ARTBA press release says.
For more details on the congressional election results and how they will impact transportation-related issues and key committees, read the full ARTBA 2018 Election Report.