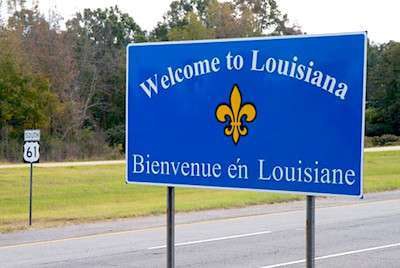 A $600 million proposal to ease traffic congestion in Louisiana includes widening Interstate 10, according to WVLA news station.
State officials deem the highway the state's most congested road. The project would widen the interstate from the Mississippi River bridge to its intersection with I-12, WVLA reports.
The project is estimated to cost $350,000 and would take about five years.
Other projects on the transportation priority list, according to WVLA: connect I-10 at Loyola Drive in Kenner with a new terminal for Louis Armstrong New Orleans International Airport; build a new access for Barksdale Air Force Base in Bossier City; and provide up to 10 percent of the funding for toll bridges.
The proposal still faces state and federal approval.