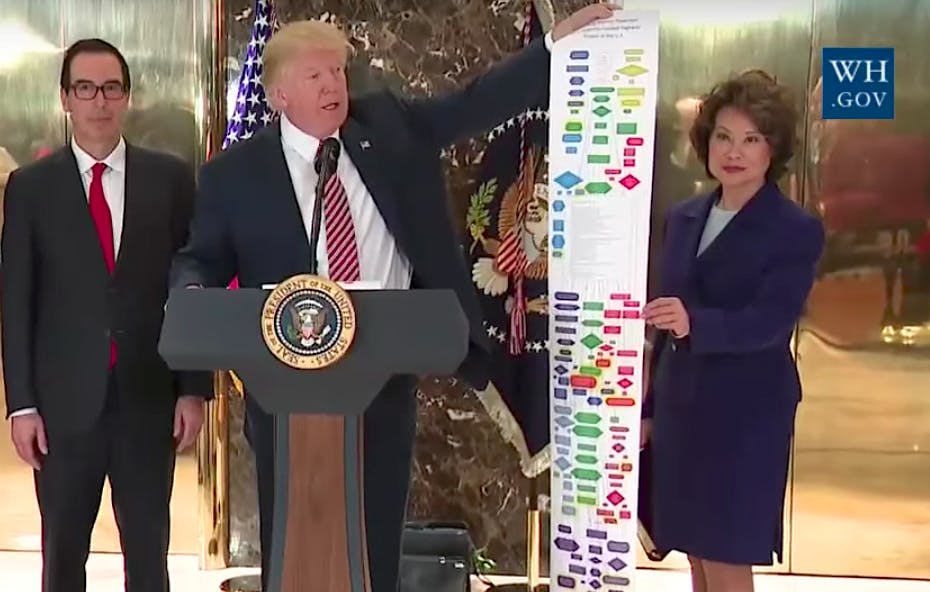 President Donald Trump appears to be backing off plans to use public-private partnerships to finance his proposed $1 trillion infrastructure plan, the Washington Post and other media outlets report.
The Post cited a House Democrat who attended a meeting Tuesday between Trump and members of the House Ways and Means Committee, in which he said certain such public-private partnerships (P3s) don't work, and instead, the plan would require most of the funding to come from state and local governments to pay for roads, bridges and other infrastructure improvements, according to the Post.
The Post also cited a White House official who confirmed the administration's concerns about failed P3s.
The news follows last month's announcement that Trump disbanded a council to implement his infrastructure plans after a nonprofit group sued the council, claiming it was operating in secret and that its co-chairmen had conflicts of interest.
The week before disbanding the council, Trump signed an executive order to implement steps to streamline the permitting process for infrastructure projects.
But so far, his infrastructure plan has gained little traction in Congress.