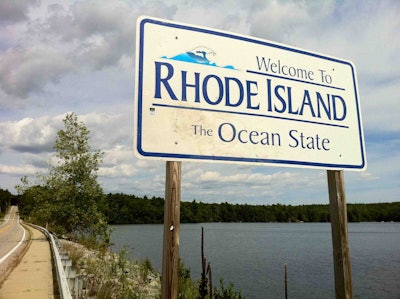 The Rhode Island Department of Transportation (RIDOT) has reopened the Clarence L. Hussey Memorial Bridge in Wickford eight months ahead of the original project schedule. The bridge was slated to reopen with "substantial completion" in July 2017, but reached that designation November 1.
Repairs and improvements included a special mineral coating to concrete surfaces to aid in withstanding exposure to the elements; structural steel components repairs; pedestrian safety updates; roadway repairs including paving the bridge approaches; railing repairs and a new electrical lighting system with LED fixtures.
The completed work now removes the bridge out of its previous structurally deficient rating.
"We were very pleased with the cooperation among the town, the contractors, and the residents that made the closure this spring and again in September and October go so smoothly. We are delighted to open this historic and highly used bridge earlier than anticipated," says RIDOT Director Peter Alviti, Jr.
The Hussey Bridge was first built in 1925 and is part of the Wickford National Register Historic District. It carries roughly 13,600 vehicles per day over its span across Wickford Cove. The improvements cost $3.2 million, with a $2.1 million bridge rehabilitation contract with incentives and a budge contingency of $100,000. RIDOT says as many of the historical elements of the bridge as possible were kept intact, such as the arch and its railings.