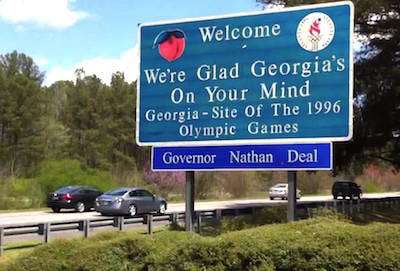 The Federal Highway Administration (FHWA) has released $1 million in emergency relief funds to repair and stabilize roads in the Chattahoochee National Forest in north Georgia damaged by heavy rains last December.
"Thousands of drivers use these roads each year—especially during the heavy tourism months of summer," says Transportation Anthony Secretary Foxx.  "We are committed to doing everything we can to help repair and reopen these routes quickly and safely to ensure that the people and businesses of Georgia, and nearby Tennessee, do not suffer economically."
The damaged areas include Holly Creek Road and access roads the Lake Conasauga and Cohutta Wilderness trailheads. The rains also caused four landslides, resulting in hour-long detours for area residents.
"These emergency relief funds will make immediate repairs throughout the area possible," says FHWA Administrator Gregory Nadeau.  "We want to ensure that everyone in northern Georgia has access to safe roads and safe bridges – especially on these important federal lands so travel there can return to normal as soon as possible."
FHWA's emergency relief program provides "quick release" funds for highways and bridges damaged by catastrophic events or natural disasters to help start repair work and to help agencies make continuing damage assessments.
The program is authorized for $100 million annually through contact authority from the Highway Trust Fund's Highway Account, but congress can appropriate more when needed. For example, $410 million was released last December for road and bridge repair projects in 33 states.
The FAST Act continued the $100 million annual funding authorization for fiscal years 2016-2020.