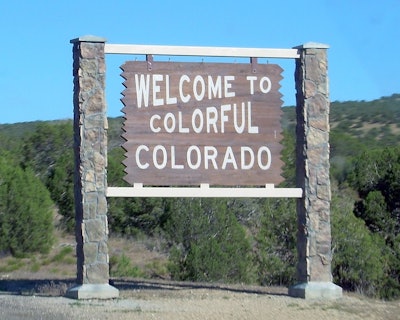 The Colorado Department of Transportation (CDOT) is holding its Open Roads event May 21 at multiple locations across the state to allow the public close-up views of road maintenance equipment, traffic control centers and to get details on summer road construction and job opportunities.
"We want our citizens to have a better idea of what this agency is all about and what we do to make peoples' lives a bit easier," says CDOT Executive Director Shailen Bhatt. "Building and maintaining highways is a big part of what we do but that's not all. We run a bus system, have bike trails, lots of safety programs. We are excited to meet with people and share the long list of what we do to benefit Colorado."
Open Roads events will be held from 10 a.m. to 1 p.m. at sites in Denver, Pueblo, Grand Junction, Fort Collins and Durango. Exact locations are available here.
At the locations, visitors will be able to see the inside of a snowplow and Colorado State Patrol vehicle, and children will get to paint snowplow blades. Officials will be on hand to check the fit of car seats, provide information on career opportunities at CDOT, road construction schedules, traffic metering, Express Lanes and safety metering.
Drawings will be held at the Denver and Grand Junction sites, and on the CDOT Facebook page, for tours of the Eisenhower/Johnson Memorial Tunnels and the Hanging Lake Tunnels in June.