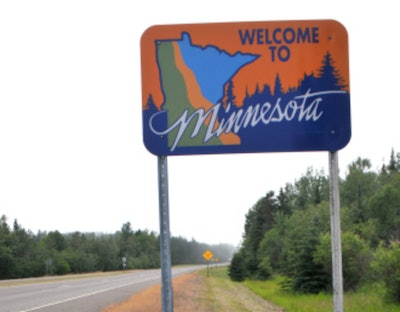 The Minnesota Department of Transportation's (MnDOT) Greater Minnesota Stand-Alone Noise Barrier program will be awarding roughly $700,000 to 172 cities for building noise barrier projects.
"Currently, most of the noise barriers are in the Twin Cities area, where higher traffic counts can create noise levels that exceed state standards," says Peter Wasko, program administrator. "There are many cities in Greater Minnesota impacted by traffic noise and this funding will help address that."
The first round of funding applications are due before May 9, and MnDOT will award projects the following month with projects to begin construction in July 2017. Future applications will be accepted annually from Oct. 1 through Dec. 31.
Qualifying cities, which have to pay 10 percent of the project cost, have to be adjacent to a limited access freeway, expressway or interstate and have noise limits exceeding the Minnesota Pollution Control Agency's (MPCA) daytime noise standard.
Noise wall and barriers have been built during roadway construction since the 1970s after the Minnesota legislature mandated the MPCA to adopt state noise standards. MnDOT developed a priority list of projects in 1995, with most projects in the Twin Cities area, and in 2013 the Office of the Legislative Auditor recommended the agency offer funding to communities outside of the Twin Cities metro.
More details, such as application requirements, the application and a list of eligible cities, are available here.