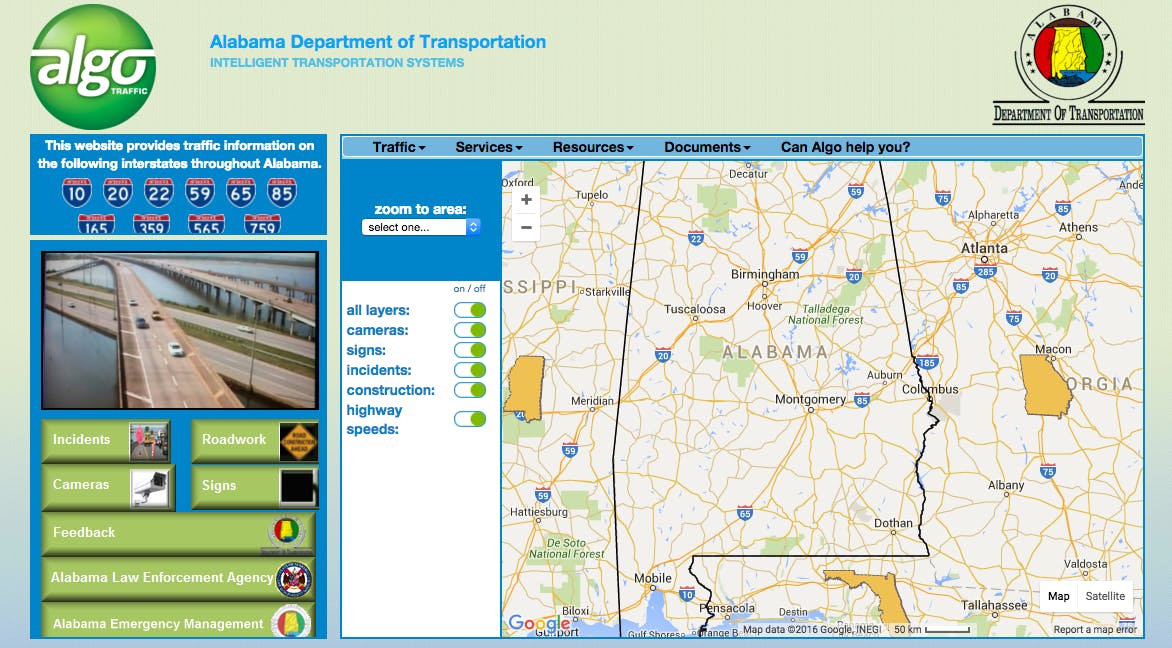 The Alabama Department of Transportation (ALDOT) has launched ALGOtraffic.com as a means of providing traffic information, road conditions and work zone updates for the state in one location.
"We are pleased that ALDOT now has a new tool in ALGOtraffic.com to improve the safety and reliability of Alabama's transportation network," says Allison Green, Drive Safe Alabama coordinator with ALDOT. "The features we're providing can help travelers avoid congestion and have a safer drive to their destinations."
ALDOT designed the home screen to show a map of the state that allows users to zoom into Birmingham, Mobile or Montgomery maps for road information.
The menu on the left side of the screen provides access to details on traffic cameras, electronic highway information signs, incident information, road construction updates and highway travel speeds.
The agency says additional features and geographic coverage will continue to be added throughout the year.