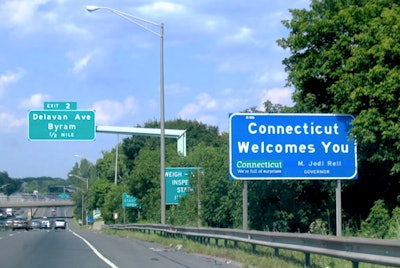 The Connecticut Transportation Institute (CTI) at the University of Connecticut (UConn) is partnering with the Connecticut Department of Transportation (CTDOT) in conducting a study of trips traveled on the highways, roads, trails and sidewalks in the state.
The Connecticut Statewide Transportation Study, conducted through March and April, will capture daily household travel activities to "understand how we travel, where we go, why we travel and how long it takes," CDOT says.
The agency plans to use the data to better understand how growth, development and other community changes affect the state's transportation system.
"The Household Travel Study will collect and analyze demographic and travel behavior information from Connecticut residents in order to better understand changing travel and mobility patterns," says CTDOT Commissioner James Redeker. "Understanding those patterns and emerging trends will allow us to design transportation systems to better serve citizens' needs. I encourage everyone to make their voice heard whether they drive alone, ride the bus or train, take a taxi or Uber car, walk to work/shopping or ride a bicycle for errands."
"The Connecticut Statewide Transportation Study will provide us with the data we need to plan for and develop a transportation system to meet the demands of our dynamic and changing economy. We support CTDOT's important work in this area and urge everybody to take part," says Francis Pickering, Executive Director, Western Connecticut Council of Governments.
CTI at UConn is working with two independent research companies, Resource Systems Group and ETC Institute, in administering the survey. CTDOT says households are randomly selected for survey located at https://cttransportationstudy.org and will receive a $10 Visa gift card for participating.