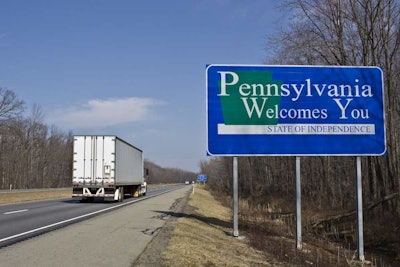 The Pennsylvania Economic Development Financing Authority's (PEDFA) Rapid Bridge Replacement Project transaction was named 2015 Northeast Deal of the Year by The Bond Buyer.
"It is exciting to see that this PEDFA-financed project is being recognized," says Gov. Tom Wolf. "Making projects like this a reality takes time, planning and teamwork on behalf of state agencies, boards, and private partners and it is great to see their efforts recognized for a transaction that will allow for much-needed work to hundreds of Pennsylvania bridges."
The project is the largest private activity bond financing of a public-private partnership in the U.S. and the largest road project in Pennsylvania's history.
The transaction was $721.5 million and will ultimately replaced 558 structural deficient bridges. The program replaced 58 bridges this year.
The PEDFA board approved the program in February 2015 and it is slated for completion prior to August 2018.
"With such a large inventory of bridges and a sizeable backlog of repair needs, we looked to innovative solutions to address the problem," said Pennsylvania Department of Transportation Secretary Leslie S. Richards. "We are working hard with our P3 partners to deliver our promise of 558 bridges replaced over the next three years."
More details about the program is available at www.parapidbridges.com.