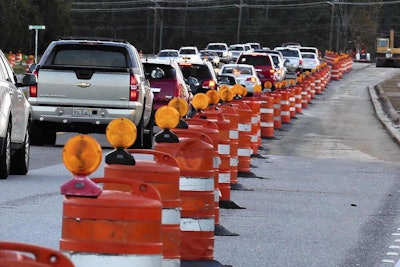 An Alabama Department of Transportation road worker operating a dump truck was killed this week after a semi-truck hit his vehicle in an interstate construction zone.
The Tuscaloosa News reported that 52-year-old Tonnie Bernard Watkins was working from inside his dump truck on Nov. 16 in a construction area at mile marker 19.5 on Interstate 20/59 near Livingston when his truck was struck by the 18-wheeler.
Watkins was pronounced dead after he was taken to a nearby hospital. James Godbolt, Jr., who was driving the semi-truck, was injured and taken to a nearby hospital for treatment.
Investigators from the Alabama Highway Patrol are investigating the crash.