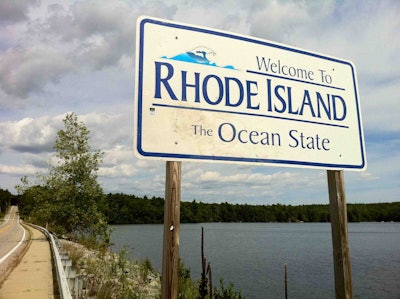 The Rhode Island Department of Transportation (RIDOT) has entered an agreement with the Department of Justice to "repair, restore and improve" the state's drainage system and pay a $315,000 civil penalty as a result of years of unchecked pollution from highway runoff impacting the Narragansett Bay and other bodies of water throughout the state.
RIDOT had been negotiating a consent decree since late September.
"For nearly a decade, the Rhode Island Department of Transportation has ignored its obligation to the people of Rhode Island to protect the waterways of this state," U.S. Attorney Peter Neronha said in a statement. "Instead, through its neglect and indifference – through its failure to inspect and maintain its storm water run-off system—RIDOT has contributed to the pollution of those waters."
The department must also develop a Stormwater Control Plan to cut down stormwater pollutants and work on two Supplemental Environmental Projects (SEPs) on two areas adjacent to state park and conservation properties that are "within the watershed of an impaired water body."
"It became immediately apparent to me after starting at RIDOT that one of the biggest issues needing attention was the condition of our drainage systems, a problem we tackled head-on," RIDOT Director Peter Alviti Jr. said. "It's time to stop talking about the problems and start fixing them, and we're committed to fulfilling RIDOT's obligations and responsibilities under the Clean Water Act."
The agency also has included $111.9 million for draining improvements as part of its 10-year strategic plan.
This includes a range of $6 million to $16 million a year for work on 25,000 catch basins, more than 2,000 outfalls and approximately 100 structural best management practices such as retention ponds and stormwater treatment units.
RIDOT had already begun this process last month prior to the consent decree negotiations when it announced it was seeking bids for contractors to inspect and provide an inventory of components of the state's highway drainage system.
"Protecting our environment is in all of our best interests, and we must be vigilant in taking action to reduce pollution," Rhode Island Department of Environmental Management Director Janet Coit said.
"Our natural resources, and in particular Narragansett Bay and our waterways, are treasured and invaluable assets that support our economy, families, and way of life. I commend RIDOT on this investment to improve stormwater management and will continue to work with the department on its ongoing efforts to meet state and federal water quality requirements."