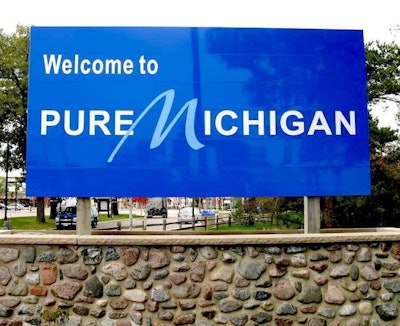 The Michigan Department of Transportation put lane closure plan options up to a public vote for an upcoming Interstate 275 project and will proceed with the most popular option selected.
The winning option, as tabulated from 3,765 responses and receiving 87 percent of the vote, will close and detour one direction of interstate traffic at a time, and allows the project to be completed in one construction season and cost $1.04 million in traffic control. MDOT narrowed down the three options from a field of 22 lane closure/detour plans.
The other two options would have taken two construction seasons and cost either $2.87 million or $4.85 million in traffic control costs.
The I-275 project will replace 13 miles of concrete pavement between 5 Mile Road and the I-96/I-696/M-5 interchange involving the cities of Livonia, Novi and Farmington Hills. Also included in the $70-$80 million project is repairs to entrance and exit ramps, 16 bridges, drainage controls and work on intelligent transportation systems.
MDOT is still seeking public input on the I-275 project, which can be accessed here. The department plans to hold a public meeting to provide more project details in early November.