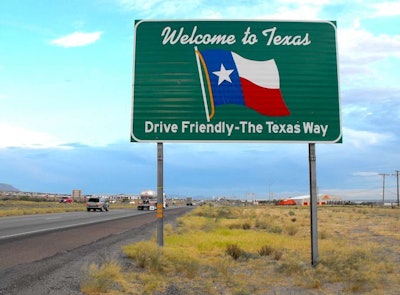 The Texas Transportation Commission has approved 22 projects valued at roughly $304 million as part of the sixth round of the state's Proposition 1 transportation funding program. This brings the total number of projects approved to 115 out of the 200 planned.
The fifth round included 17 projects at a value of $401.5 million.
Proposition 1, approved by the Texas voters last November, will cover more than 800 miles of highway rehabilitation, including 500 miles of new highway lanes; 114 replaced, widened, or rehabilitated bridges; and 159 miles of passing lanes added to rural highways.
Sixth Round Project Funds
County                        Bid Total
Dallam                         $26,321,210
Williamson                 $13,427,785
Hays                             $4,013,236
Lee                                $3,138,497
Travis                           $1,169,831
Chambers                    $10,486,302
Brazos                          $2,594357
Madison                      $3,009,581
Milam                          $5,587,642
San Patricio                $3,883,042
Karnes                         $15,028,549
Ellis                              $126,414,964
El Paso                        $12,757,147
Harris                          $3,594,528
Webb                           $25,541,056
San Augustine           $7,319,959
Trinity                         $4,457,995
Upton                          $17,114,217
Brooks                         $12,283,377
Tom Green                 $6,072,494
"The Commission and Texas Department of Transportation (TxDOT) continue to deliver needed transportation projects that will greatly benefit Texas drivers and the state's economy," said TxDOT Executive Director Joe Weber. "The message from community leaders and local planning organizations, as well as the message sent by voters when they approved Proposition 1 last November, is that transportation concerns must be addressed in a manner that is both efficient and effective. Our efforts continue to prove we hear and understand that message."